"How much does a website cost", is a frequently asked question in Google and other search engines. Logical, because many entrepreneurs find it difficult to estimate what a website can really cost.
You can go for a cheap quick solution, or you can invest more and have a custom website built. In both cases, the prices vary greatly. With prices for a professional (business) website ranging from $500 to over $100,000, there are several factors that affect the cost of a website.
If you were to request a quote from 4 different companies today, there is a good chance that the amounts differ enormously. It is quite possible that one party is five times more expensive than the other. That may seem strange, but if you read on you will understand why.
How much should you spend on a professional website?
With web design prices ranging from $500 to over $100,000, it helps to know what is too much or too little to spend on a professional website.
As a business, having a poorly designed website, or worse, not having a website, can be detrimental to customer acquisition. In fact, 88% of online consumers are less likely to return to a website after a bad experience. Therefore, to maximize the chances of attracting and retaining customers, you should prioritize your online presence.
Why is the difference in costs for a website so big?
A new Porsche 911 Turbo S costs more than $200,000. A simple Volkswagen Golf starts around $ 30,000. Is the Porsche so much better than a Volkswagen Golf? Probably not. What justifies the price difference? The price difference is in two things, exclusivity and finishing details. The Porsche is less available and therefore more exclusive. In addition, the detail of finishing is of extremely high quality. Everything about the Porsche is finished with an eye for detail. Where you will find a lot of plastic and standard items in the Volkswagen Golf. It is exactly the same with websites.
On the flip-side if you choose a pre-built template and you want to add your own logo and adjust some colors, your website will be live pretty quickly and therefore the development cost will be relatively cheap. If you want to have a website built that suits your company and has extra details such as your own customer portal, blog and CMS (content management system), that will cost a lot of time and therefore more money.
What should you pay attention to when it comes to the costs of a new website?
Time 🕑
Everyone knows it; time is money. The amount of time that is invested in a website - when it is done well - also determines the degree of revenue that can be achieved with a (new) website. If your website has a distinctive character, it is more likely that a customer will convert, especially if your brand becomes recognizable through your website.
Money 💰
As a starting entrepreneur, your capital is limited and you often have to make do with the investment you have made in your new business. So it often depends on how much space there is to make the investment in a new website. This can also be a limiting factor and cost you revenue at a later stage. With a website it is often the case that the more you put into it, the more you earn back in time and/or money. At Bakklog, we have seen customers grow from sole proprietorship to multimillion-dollar businesses within 3 to 5 years - but after making an investment in a new website with custom functionality, not the cheap pre-built solution. Our message here is: consider your long term strategy and make sure you don't regret getting the cheaper website down the line.
The current situation 🧭
When starting a new website, it is important that an inventory is made of your current situation. Do you already have an existing website? Is there an existing logo and brand/style guide? Are there already texts or do you have someone who can write texts? To what extent has the branding (identity and brand) of your company already been formulated? Building on an existing foundation takes a lot less time than starting from scratch.
Ambition and goals 💪🏻
What do you want to achieve with the website? Do you want to save time or generate more leads (or both)? Your ambitions and goals have a direct influence on the work required for your new website. If you just want some concise information to be found, it will take considerably less time than if you, for example, want your website to save you time or actually generate more leads and have a custom built calculator to generate quotes for incoming leads, for example.
How we start custom development is simple: we take a default wireframe and start from there. Once we have built a prototype that matches your branding, we'll start renovating the look and feel and making it match your business and ambitions. We also include custom functionality and design in this option. What we define as custom functionaliteit is, for example, a smart form that works from all pages, just like on our own website for our contact call-to-action. Another great example is a CMS (Content Management System) so that your website suddenly has much more flexibility and future development cost is greatly decreased. We'll typically recommend using a Headless CMS such as Storyblok.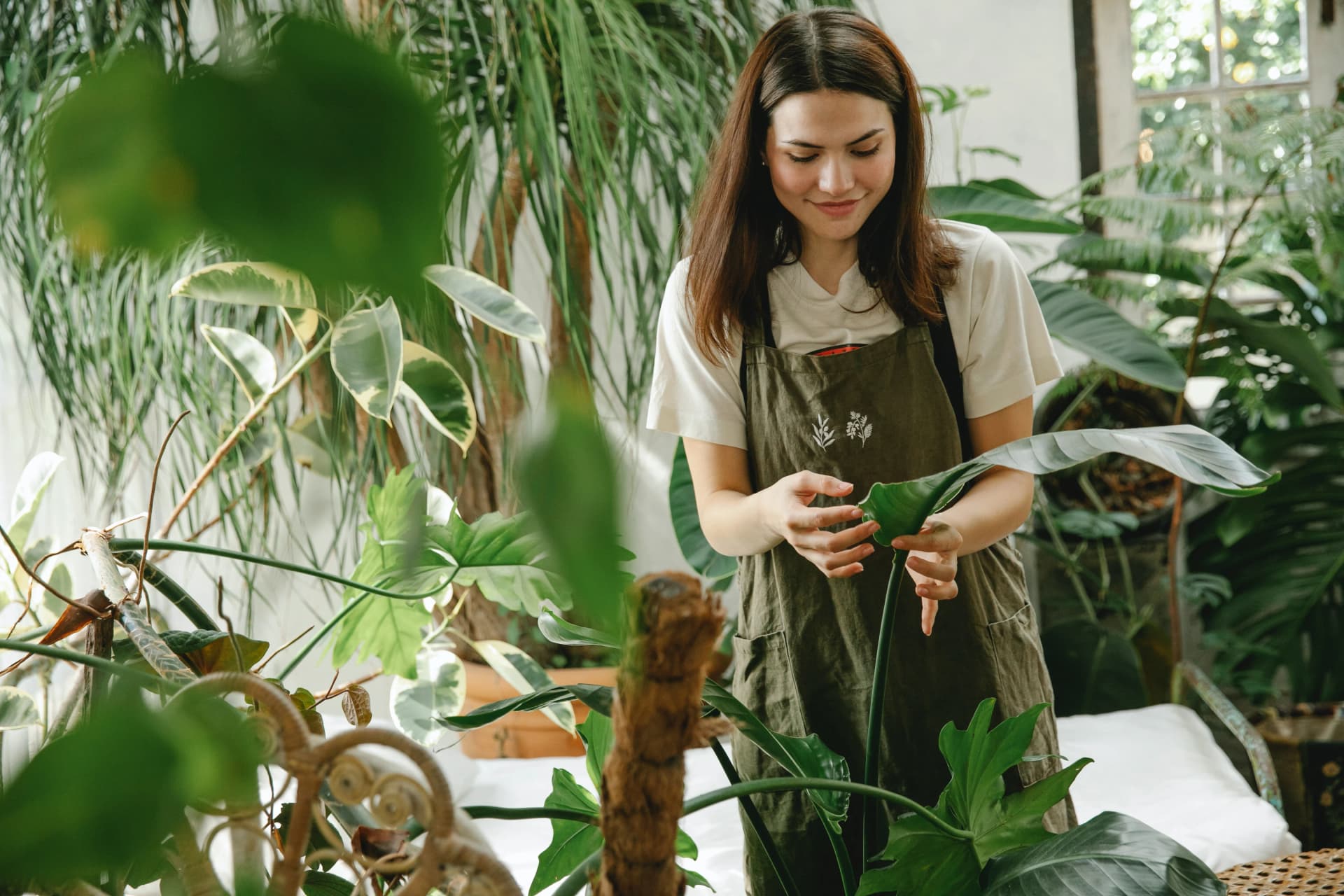 Building a (business) website: the steps explained
When creating a website, I'm going to talk about two possible routes: a standard (WordPress) template website and a custom website.
Template (WordPress) website
Whenever I mention a template website I mean a WordPress website based on a template, purchased via, for example, Wordpress Themes & Website Templates from ThemeForest. With a template website, the time is mainly spent on adjusting the template, configuring and installing the plugins. This is often a lot cheaper, but it also has quite a few disadvantages:
The design is largely fixed and is often difficult to adjust to something that seamlessly matches a house style or specific wishes.

Due to the enormous amount of plugins and functions, a template website often loads considerably slower than a custom website.

Most themes available online have mostly broad functionality and little to no specific features. If you want just that little bit more, or something specific, that often means a lot of extra work (and therefore additional costs).

The enormous amount of functions often makes the management of a template website very confusing because there are so many options and parts to choose from.
The cost of a template (WordPress) website usually falls somewhere between $1500 and $3,000 - keep in mind that this is a rough estimate as it really depends on specific requirements.
A custom website: tailored to your needs
A custom website is made to fully match your branding, objectives and overall company. All projects in our portfolio built by Bakklog are custom websites. Why do we only build more expensive custom websites? Because simply put we see much better results with companies across all regions and of all shapes and sizes when they invest in a custom built website. In addition, a custom built website is completely built to your wishes.
Usually the costs for a custom website are between $5,000 and $20,000. In some exceptional cases, however, this can rise to more than €100,000 - think of large organizations such as a bank or other corporate. What am I trying to say with this? There are many aspects that influence the price of a custom website.
Prior to building a custom website, you go through a process with our team in which a Project Manager, Developer and Designer are involved in drawing up a Product Roadmap.
Briefing and roadmap research
During a first introductory meeting, we want to form the clearest possible picture of a customer. Here we ask you a series of questions that explain to us what your company stands for and goes for. Think of: mission, vision, identity, objectives, and so on. The clearer we get this, the less time it will take to draw up a Product Roadmap.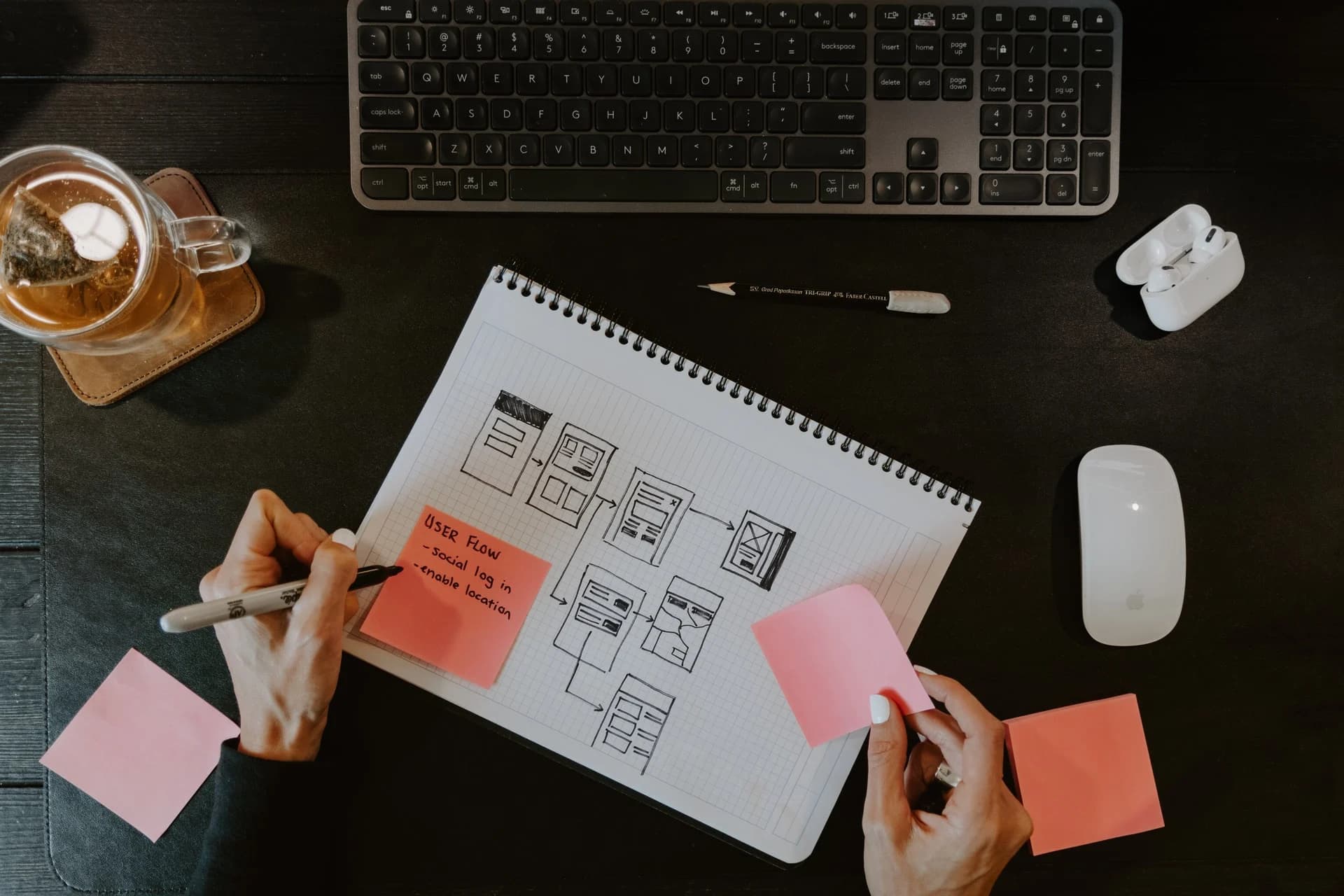 Website design
The more complex a design is, the more time (and therefore money) it costs. Complex can mean a lot, but think of: various functions such as forms and data processing, an extensive color palette, extensive use of images and video. To determine the complexity of your new website, we setup a discovery call. First of all, we check whether you already have a style guide for your company - if this is not the case, you will work on it together with one of our designers. After the style guide and corporate identity have been established, our UX/UI designers build a wireframe and prototype. During this process, we first make a so-called mock-up in Figma. Our customer is then shown a clickable prototype. However, no code has been written at this stage. After the customer approves the prototype, we start developing the page templates and their specific code functionalities.
Functionality
Seeing your website in prototype is nice, but it must of course also become functional so that you will soon have a really solid online sales machine. Depending on your goals, several functions are needed to achieve this. Examples are: translations, a CMS (content management system), photo and/or video integrations, a webshop with payment system, a contact form, or your own customer portal. Sometimes a piece of functionality that looks simple in a prototype can cost a lot of extra time (and money). It is therefore important that this is discussed early in the process so that a good overview can be made of the possible delivery time and costs.
The profit: what you will earn (back) with a new website
Keeping an eye on costs makes sense, but don't forget the most important thing here: the website is your sales machine. Do you have a good custom website built or do you opt for a cheaper (WordPress) website with ultimately less revenue. At the end of the day, the choice is yours, but pay attention to the points below where I give you some examples of how you can grow your business with a website:
More revenue and incoming leads
The most obvious profit you can make from a good website is revenue. However, you will not survive with visitors alone - you will have to convince your visitors. Without a good user experience, your website will not convert and you will still not achieve the desired revenue. A well-built custom built website ensures that our customers' revenue triples within 3 to 5 years. Please note: you must of course have the rest of your business in order, we can only support you (online) with this. 😉
Time saving
A website can save you time by automating certain actions. For example: frequently asked questions, payment systems, subscriptions, automatic invoicing, a chat bot, and so on. When you invest in a website, you invest in time savings so that you can focus on your business and automate some tasks. Saving time is therefore often a good way to earn back the investment in a website.
An accounting tip for United States based businesses: Business deductions
Generally software development such as websites and SEO costs related to your business and its growth are typically tax deductible expenses for the full amount when they are incurred. Depending on your accounting method the expenses can also be deducted over the life website. This can end up growing your business and saving it money in the long run as advertising costs are also deductible.
Though wherever your business is based and decisions your team makes ensure to check with your tax expert for your specific situation.
Are you preparing for a new website?
When having a website made, there are quite a few things to think about and many choices that have to be made. Would you like to discuss the possibilities without obligation? Send us a proposal request for a website today - we'll get back to you within two business days.
Are you well prepared for our first meeting? Consider the following:
What are your goals for the new website? Do you mainly want to acquire customers, save time, improve your branding or is more needed?

What is your target audience? Which customers do you want to address and how do you want to address these customers?

What examples of websites can you collect? Take a good look at websites that appeal to you and write down why.

What is your available budget? Of course you think about what a new website may (or should) cost. Compare different companies and quotes, but also think about what profit you want to get from the website.
Are we going to work with your company to grow significantly? Feel free to call us on: (786) 461-1337. We'll answer any questions and talk you through the process to get your new website going.