SEO for startups is harder than average because you need to make an impact quickly. You need to get things moving and build traction before you (often) run out of limited resources. That's probably why many startups take shortcuts when it comes to SEO, hoping to take a few turns and speed their way to high Google rankings.
Unfortunately, Google has a rather ruthless history when it comes to taking SEO shortcuts. You will therefore also be punished for these tricks.
In this guide, I'm going to explain how startups can approach SEO to get fast results that last - and then how to bolster your search strategy with a bit of automation.
Here's an overview of what we'll be looking at in this guide:
What makes SEO for startups different from regular SEO?

What do search engines want?

Building an SEO friendly website

What makes great SEO content for startups?

Automating your startup's SEO strategy
What makes SEO for startups different from regular SEO?
Nothing at all (except the magnitude of the challenge). Google doesn't care if you're a startup, a major financial institution, or the smallest online retailer. It's all about connecting people with the most relevant content for every search. The SEO requirements for a startup are exactly the same as the world's biggest brands and search engines want to see the same things from you as any other type of business.
What makes the difference for most startups is the scale of the challenge. You probably don't have the same (financial) resources as a large company, but your goal is to grow as quickly as possible and compete with the biggest names in your industry.
For many startups, this means doing business SEO with a small business budget, which comes with a few compromises. The problem is, Google doesn't compromise when it comes to search optimisation and you have to get the basics down. The good news is that the sooner you get this right, the faster you can develop a self-sufficient SEO strategy that won't (continue to) bite your budget later.
What do search engines want?
As mentioned before, Google doesn't care what kind of business you are or what your marketing goals are. Search engines have their own agenda and when it comes to SEO, it's all about assigning high positions to pages that offer:
Accessibility: Before search engines can rank your pages, they must have access to it.

Qualitative content: This means relevant, unique and useful content that provides answers to what people are looking for within Google.

Great user experience (UX): Your website is an extension of the search experience and Google wants visitors to your website to enjoy a good user experience.

Engagement: Quality content and great user experience should keep users on your website and engaged with your content, which is exactly what search engines want to see.

Optimisation: All essential optimisation capabilities that make pages easy to understand for search engines and users.
Essentially, you need to create great content and experiences while covering the technical essentials of optimisation - that's what search engines and users want to see from you, and so do we. 😉
How do search engines measure these things?
The problem with phrases like "great content" and "great UX" is that they are completely ambiguous. So how do search engines actually measure these vague qualities when they only have rigid data to work with?
According to Andrey Lipattsev, Senior Strategist for Search Quality at Google, the top three Google ranking factors are content, links and RankBrain.
Keywords
One of the most significant changes to Google's algorithm over the years is the way it uses keywords to match relevant content to searches. Gone are the days of simply matching search terms to the keywords on your page, and Google's machine learning algorithms can match the actual relevance of your content to the contextual meaning behind user searches.
Backlinks
Although Google has hundreds of ranking factors that work together in its core algorithm, (back) links are still one of the three most important factors. Content that earns lots of links from trusted sources is likely to be engaging, quality material, and it's the quality of the links you earn, not the amount that really matters.
UX Signals
Google uses a combination of UX signals to get an idea of ​​how good the experience is on your pages. This includes loading times, mobile-friendliness, secure encryption, content placement and the navigation on your website.
Engagement signals
If you want to know how compelling your website's content is, you can look at bounce rates, average time on page and number of pages visited per session to get an idea - and Google can do just the same. If a user clicks through to your site, quickly returns to the results page, and clicks on another entry (called "pogo-sticking"), it suggests that you didn't answer the question that person was looking for an answer to.
Location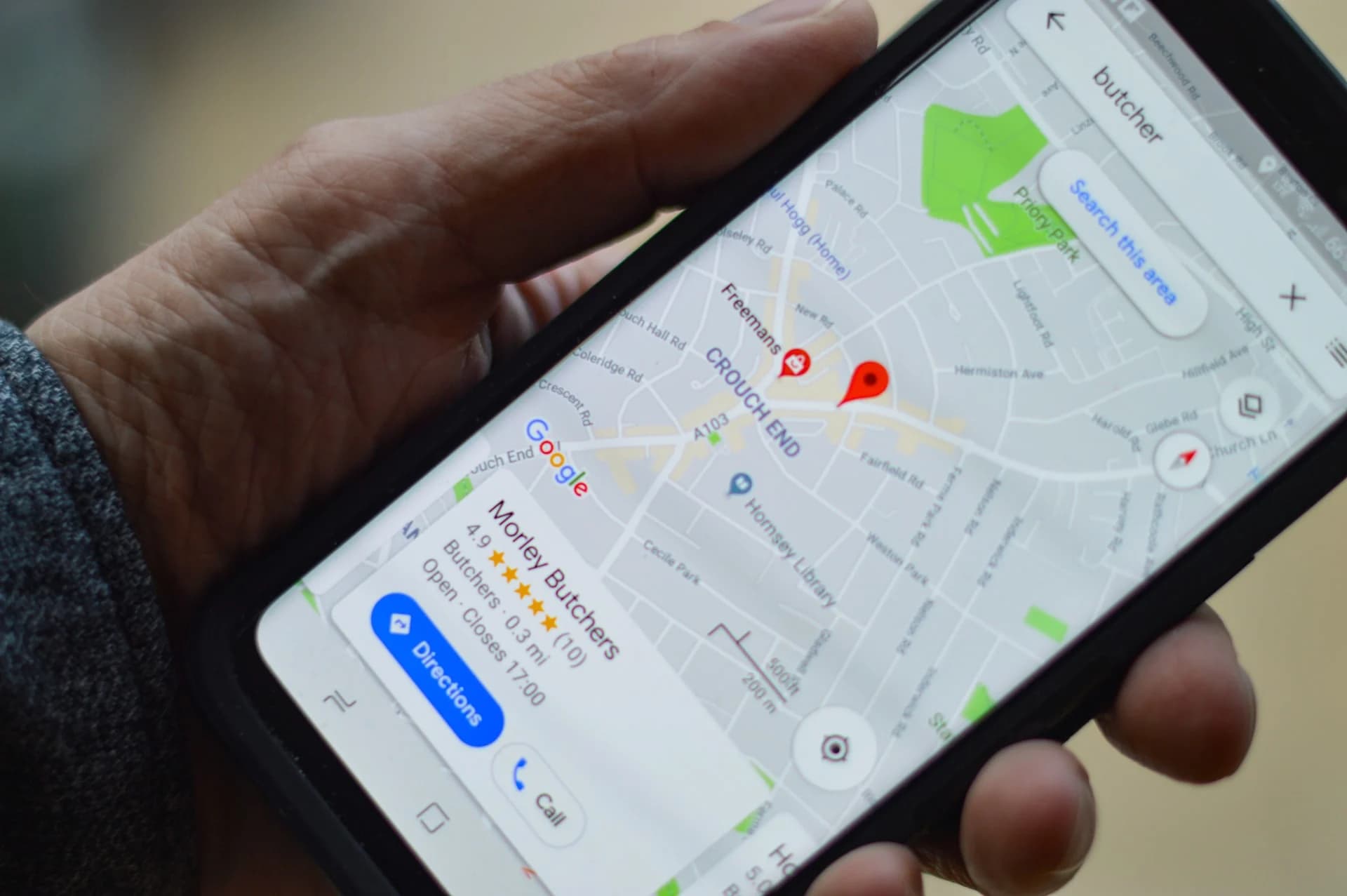 Whether location becomes a part of your SEO strategy really depends on the nature of your startup. Airbnb definitely wants to show up in local results, and Uber, Skyscanner and Deliveroo all rely on location data to connect with new and old users. This is a critical factor in terms of relevance to appropriate searches and you may need to consider this if location is a key factor in your startup.
Build an SEO friendly website for your startup
While it may be tempting to quickly put together a cheap WordPress website and sign up with the cheapest hosting provider you can find, that does limit your growth prospects. As we've seen in this guide, user experience and engagement factors are a critical part of your search marketing strategy, and this means you need a website built and optimised for SEO.
There are five key points to consider:
1: Hosting
Remember, your goal as a startup is to grow as quickly and sustainably as possible, and choosing the wrong hosting plan is the worst way to get things moving. Page load times - which will become a direct ranking factor in July 2018 - are largely determined by the quality of your hosting services.
The package you sign up for also puts a limit on how many visitors can access your website and how much data can be transferred from your site to them. Which means if your startup outgrows the hosting package, people won't be able to access your website. So that's really bad.
You should also consider your service provider's uptime record, what security measures they have in place, and what additional performance features are available (e.g. web cache, CDN, analytics, monitoring, etc.)
The most successful startups are hosted directly on a professional environment such as Google Cloud, AWS or Microsoft Azure. At scopeweb we help startups with the infrastructure, backups and security of their application within the Microsoft Azure Cloud from our position as a Microsoft Partner.
2: Code
A second important metric for the performance of your website or application is code (source) and this affects everything from the way search engines access your website to how fast pages load and the mobile experience you can experience. offer.
Well-crafted, tested, and fast code is important and you should be aware of this if you're using WordPress themes or other CMS platforms that typically come with a lot of "bloated" code. WordPress allows you to quickly add new pages or elements, but performance is always a concern. That's why we work from Bakklog with Storyblok as headless CMS with a super-fast Nuxt.js frontend. The loading times are extremely low, which means that users experience this as pleasant.
3: Design
While search engines cannot see the visual design of your website, they can interpret the navigation structure and basic layout of your pages as long as you mark them correctly. You also have the UX signals we looked at earlier to think about and these also directly affect your engagement signals.
As things stand, user experience is just a direct ranking factor for mobile pages, but it doesn't mean that UX and engagement signals won't hurt your desktop ranking either. If your bounce rates are skyrocketing and load times slow, you're not giving Google much of a reason to recommend your pages to users on any device.
4: Content
Content is why people turn to search engines in the first place, and the ability to produce what they're looking for determines how successful your SEO strategy is. I'll go into more detail about this in the next section of this guide.
5: On-Page Optimisation
On-page optimisation gets quite a bit of attention, so we probably don't need to go into too much detail here. It's important that you get this right for every page you publish, but there's no shortage of guides on the subject and once you get the hang of it, it's the easiest part of your SEO strategy.
Here's what to treat:
Page URL: Make it descriptive and readable and include your main keyword where appropriate. In most cases, this will be the same as your page title, with any stopwords removed and formatted like this: www.yourdomain.com/the-page-URL.

Page title: The title for search engines that appears as the blue link text in search results - make it descriptive and readable and include your main keyword where appropriate.
Headings: Make sure your page content is broken into logical chunks and separated by the appropriate headings tags (h1, h2, h3, etc.)

Content: Make it unique, useful and very specific to one topic.

Keyword: Include keywords in your page title and headings where appropriate while using different synonyms, variants, and closely related terms in the body of your text to avoid keyword overuse.

Use Images: Break up bits of text with relevant images and optimize them for search (compress file sizes, include subject and keyword in alt description, etc.)

Internal Links: Include links in the body of the text to relevant pages on your website.

Mobile Optimisation: Pages that are effectively optimized for mobile perform better in search.

Structured data: This gives search engines structured information about your content at the code level by marking sections of your page as articles, reviews, addresses, etc.
Build a website for SEO from day one and you will save yourself a lot of hassle and money down the road. Pay attention to these five essentials now and you'll have a platform for life that only needs minor tweaks as your startup progresses.
What makes great SEO content for startups?
Creating high-quality content is one of the biggest challenges modern businesses face, especially when resources are limited. First you have to create content that is good enough and then you have to find a way to make it a high enough volume. The goal is to consistently produce content that is all of the following:
Valuable: Your content should offer something useful that your audience won't find anywhere else.

Link Worthy: You know you're producing quality SEO content when it starts earning links from trusted sources - and so does Google.

Shareable: When people discover great content, they naturally want to share it with their friends and you need to make this as easy as possible for them.

Varied: Don't rely solely on blog posts; create videos, images, and multimedia content to maximise reach and engagement.

Visual: Even your blog posts need to be as visually appealing as possible to get people to scroll, read and be more likely to share.

Optimised: As always, every piece of content should be optimised for search to maximise your visibility.

Usable: Links, shares and high search results are not good for you unless your content turns readers into customers.
The good news is that startups are innovative by nature, so chances are you already have something unique to say and a great understanding of your audience. Most brands struggle with this, but you have something of an advantage here, so make the most of it and create very engaging content.
Automate your startup SEO strategy
Fast, sustainable growth is everything for a startup, but search optimisation is a slow, gradual process where shortcuts cause more problems than they solve. Fortunately, automation is advancing at a rapid pace and we can now eliminate much of the repetitive SEO workload that used to engulf entire teams of SEOs and content marketers.
You won't be automating your way to high rankings overnight, but you can save huge amounts of time and resources by automating repetitive tasks so that you and your team can focus all your efforts on other things.
To make this a little clearer, let's take a look at some of the SEO tasks you should be automating as a startup.
SEO Reports and Audits: Run automated SEO reports and audits to get regular feedback on your technical SEO performance.

Keywords and Backlinks: You don't have to manually repeat the keyword research or check your backlink profile.

Notifications: Set up notifications when issues such as broken links (4o4 errors), slow loading times, or high bounce rates are detected so you can fix things before they hurt your Google ranking.

Lead Generation: Use multi-step forms to generate segmented email lists and automate your replies.

Social sharing: There are plenty of social automation tools to help you further increase the visibility of your content.

Performance reporting: By automating performance reporting on your content, you can find out what your audiences are most responsive to and where you need to make improvements.

Optimisation: You can automate a range of core SEO tasks, such as resizing images, formatting URLs, creating pages, embedding CTAs, and countless other things.
If you find yourself doing the same thing over and over (writing alt descriptions, for example), try to find a way to automate it. You won't be able to automate everything, but you can make the most of your time and avoid a lot of human errors while you're at it.
The more you automate, the more time you can spend focusing on the tasks that require human attention, such as content creation and strategic decision-making. This is absolutely crucial for startups, and the only "hack" that allows you to do business SEO on a small business budget.