Perhaps you have a basic idea of ​​Venture Capital companies (VCs). These funding organisations raise money from various sources to invest in startups. 🚀
What we have learned after building many startup (web) apps and from our own experience is that when we have an idea for a startup, simple questions often arise, such as "Where do I get the money?". Take a look and learn more about this type of financing, private equity.
Why choose Venture Capital?
You have your business, but you need support for solid long-term growth? Then venture capital can be the starting point and provide you with a basis for further growth.
As financing, VCs provide solutions tailored to the needs of your business; from the first strategy to innovation, from development to market penetration. VCs look at future trends to make your business successful. Let's take a closer look at the benefits of a VC.
1. Their goal is to help you build a successful business by understanding your fundamentals. It's all about strategy, so VCs dig deep into your needs and understand your business, to make the most of it.
2. Timing is important. Getting your product to market may seem like a priority, but it has to be done at the right time. Therefore, unlike government investment, a VC is considered "patient money" or "slow money", giving you time to grow at a natural pace to achieve realistic analysis and goals.
3. Takes the financial pressure off. Starting a business can be stressful enough; plans, decisions, milestones, new plans, new actions, etc. Therefore, delegating financial risk to a VC will give you more time to focus on growth plans.
4. Economies of scale. VCs operate in many industries, meaning they have many connections. Choosing a VC will open many doors for you that will facilitate your business growth.
5. The goal: better results. When you grow your business, you expect great results and that's where everything leads. Therefore, VCs are the best option for achieving that, with their experience, data reinforcing their success and confirming their propensity to invest in R&D.
What are the main industries in which VCs invest?
Let's go to the investor's point of view. We learned from Dealroom 2019 Q1 Trend Report that VCs tend to invest in smaller deals. The enterprise software industry and Fintechs are preferred by VCs to invest in. The investment value for those sectors resulted in an increase of 60% compared to the previous quarter. When it comes to business models, SaaS and manufacturing take the cake. But as the report shows, trends change from quarter to quarter, so don't give up right away if you don't fall into those groups. Venture Capitals invest billions of euros in all sectors.
When moving to different locations, the UK is first on the list with an investment of €2.1 billion, although this could change in 2021 due to Brexit. France and Germany follow in second place. Overall, the first quarter of 2019, along with history, appears to be one of the most active quarters for Europe.
How can you attract VCs?
Now that you know why you should choose a VC and what trends they follow, it's time to sell your idea and convince them to invest in it.
Before you take action, keep in mind that you need to reach the top within all VCs, the sky is the limit. This ensures that you are able to find the right partners within the VCs and thus assess the "personality" of the VC before choosing to work together. Remember, each has a different perspective on what's important, so read our general tips below.
Time to roll up your sleeves and stand out for your desired VCs. We learned that previous experience is preferable to the adventurous, new, genius but inexperienced mind and that the ultimate goal, customers, is the focus of the final decision. Therefore:
Show experience. Don't panic if this is your first leap of faith. You can still sell your product and get the financing. A good option if you are a novice is to have a solution for every problem that not only solves it but improves the idea.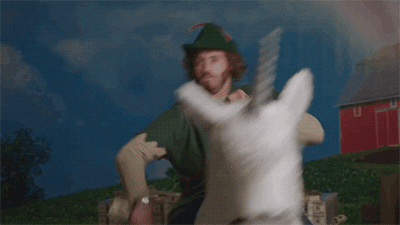 Who will receive the product? The customer! The customer is the one who will buy/use your product, which is why VCs run no (actually less) risk if they base their income on it. Why would they buy/use it? Why is it worth the price? Does it give value? Try to answer as much as possible about the end user, think about greeting and make small bite-sized action plans.
Your business model. It is as simple as drawing a square, where all the dots are connected and there is no margin for error (it is profitable, there are options to expand, it is based on real facts). Even if a few milestones appear after a thorough analysis, your goal is to sell your idea as fully and profitably as possible. So try to challenge every assumption and test them if necessary. Remember, they are trying to invest in something that delivers a Return on Investment (ROI).
Values ​​and team. Last but not least, the core on which you probably built your idea. You and your team (if you have one at all) have passion and excitement about the idea, you believe in it and you are willing to do anything to make it work. You are proactive and flexible and are always ready to make changes if the market requires it. And finally, you need to show that you have the knowledge and evidence that you know what you're doing and why you're doing it. It's all about action!
Are you ready? Jump right in and apply all your knowledge. If you do your homework, the VC exam pays off 😉. Let us know what you think by sending us a message.