Nowadays almost 55 percent of the internet users on social media. They use it on a daily basis and (unknowingly) supply huge amounts of data to these social media platforms. So you can probably imagine how valuable this data is for generating leads via social media. So savvy marketers can use this to target their audience directly.
There are actually a few reasons behind it:
Search engine marketing is difficult now. It gets harder with each new update. Many websites that used to rank without any effort now find it very difficult to rank. These websites look for alternatives that can help them succeed in digital marketing. Google has become extremely competitive.

With a new website you need a lot of budget to have your website rank for the desired keywords.

It's precious. A campaign that costs €1 for conversion on social media costs €4 to €5 with search engines and is therefore many times more expensive.
How do I generate leads via social media?
Most companies use social media platforms for their campaigns. This is because they offer cheap marketing to a selective audience.
Social media campaigns have always remained an important part of the digital marketing domain. In the beginning, most people thought that social media was just another brand building medium. Back then, small businesses and SMBs were promoting content on social media. This content ranged from cold calling to continuous spamming with all kinds of messages about the company. All in all, it was a volatile scenario, where measuring returns was a major problem.
That changed in 2010 when Facebook introduced paid ads. It allowed marketers to target Facebook users based on their interests. This opened a whole new chapter in digital marketing. Following this example, other social media platforms have also rolled out their paid marketing channels. This gave social media marketers even more opportunities for marketing.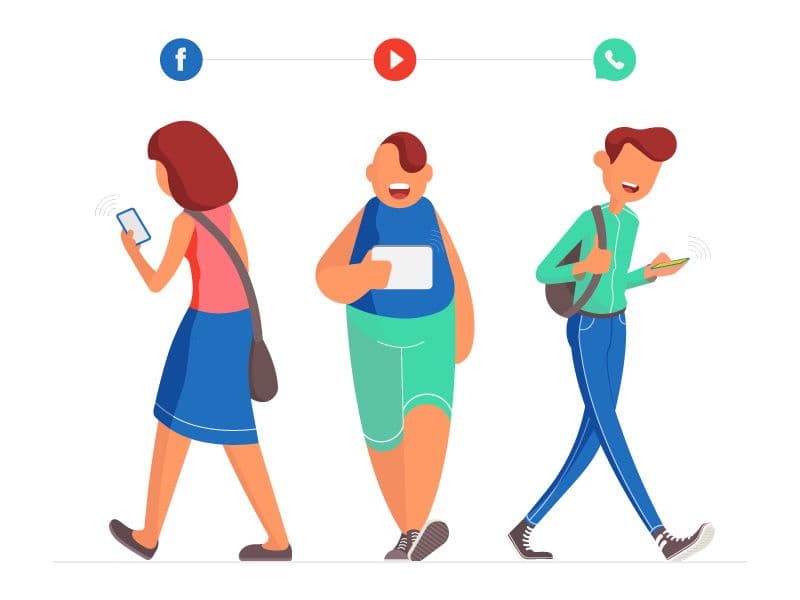 Social Media lead generation statistics and facts
Here are a few facts about social media marketing that you need to know to create a results-driven social media strategy for your business.
Social media marketing has reduced marketing costs for 45% of companies.

Businesses grew an average of 24% using social media for lead generation.

Nearly 68% of companies will use social media to generate leads in 2021.

The biggest barrier to social media for 77% of companies is a limitation in lead improvement.

An average lead costs €2.50 on Google and €0.80 on Facebook. That's a cost efficiency of 32% through social media advertising.
Lead generation on social media vs. lead nurturing
Many marketers cannot distinguish between lead generation and lead nurturing concepts. Here is a brief explanation of each and why they are important.
Lead generation on social media
A lead is simply an address, phone number, ID with which you can target your target group. Usually, marketers ask for a name or an email address to market to the users. With a name you can also personalise the messages to a lead a little more, which is very important for some target groups.
Social media is a very relevant way to collect leads. You can do both types of marketing; both organically and paid through ads on a social media platform. Marketers can also promote content through groups/communities or through sponsored/native ads.
But leads alone don't make a difference unless you nurture them. This is what lead nurturing is:
Social media lead nurturing
A lead collected through a medium is usually cold. You have to warm up this lead to convert it into a customer. That's why most marketers nurture social media leads by routing them through a sales funnel.
The social media channels also make it possible to nurture leads by using smart re-marketing strategies. You can collect leads with a few clicks and then mark them again to warm them up. You can use polls, videos and forms directly on the platform to send personalised messages. This helps nurture leads in a better way.
Expert Suggestions on Social Media Lead Generation
Experts believe that marketers should test social media marketing with low budgets in the beginning so that they don't suffer losses. They add that marketers should have a certain goal in mind before starting marketing. This allows them to measure the progress of their campaigns right from the start. Here's a summary of what experts are saying about social media lead generation.
Brooke Harper, Tenfold, says:
Lead generation is the main artery of the sales process. It is necessary to pay attention to it in order to scale up sales. Now, with the advancement in technology, there are many online lead generation techniques available.
Rebekah Radice, author, speaker, says:
Before you can convert social media users into paying customers, you need to know your sales process. Q: How do you take care of your relationships? How can you move them through the different stages of your marketing funnel?
Many companies start with social media marketing without a clearly defined goal. If you want to convert the right leads for social media, you need to be clear about your sales process.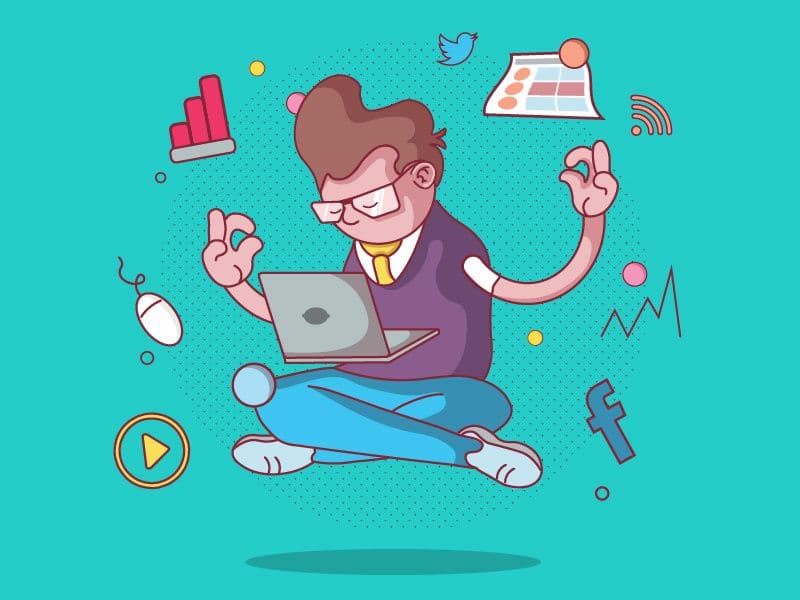 Tips for generating leads through social media
Now that we know the right time to start the social media lead generation process, let's move on to a few tips you should know before starting the process.
1. Share links through "gated content"
First just for the sake of clarity; holes content is content that is behind a virtual gateway. Users must first provide information before they can download the content.
Everyone loves valuable content. If you have valuable insights about your product, you can put it behind a gate. Share this piece via social media and collect relevant social media leads.
Do you want to know more about gated content? Discover the pros and cons of gated content.
Organize competitions on social media<
One way to promote your products or services on social media is to run a contest. You could say it's an overused method. That's true. But it still works. Free is simply something that attracts attention.
There are two reasons why companies hold competitions. First, they get a lot of leads that can benefit the business. Second, the participants of each match can share it with more people. This further extends the reach of the post.
The only negative thing about social media contests is that the leads collected in this way are not always relevant. Filtering relevant leads is therefore essential through lead nurturing.
Advertising on social media
Facebook, Twitter and LinkedIn now offer 'Lead Generation' ads. It allows you to collect direct leads with targeted marketing to social media users directly on the platform. They don't have to click on those ads and go to a landing page to fill out a form. The process is simple. Users click on the form and fill it out. In response, they receive an e-book or other piece of content (gated content) for free.
On average, it takes a user no more than 30 seconds to enter his/her name and email address. This saves both you and your social media target group a lot of time.
Hangouts, webinars and live streaming
Another strategy for generating leads through social media is using hangouts, live streaming videos and webinars. Most companies hold webinars on a particular topic with advanced registration. The idea is to collect as many leads as possible. Since the registration is pre-registered, most people won't even attend the webinar. But it helps the company get relevant leads.
Hangouts contain a few people who are interested in a topic. An example is 'Google hangouts'. The person who starts the hangouts can invite people to join them. A maximum of 150 people can participate in the hangouts at a time.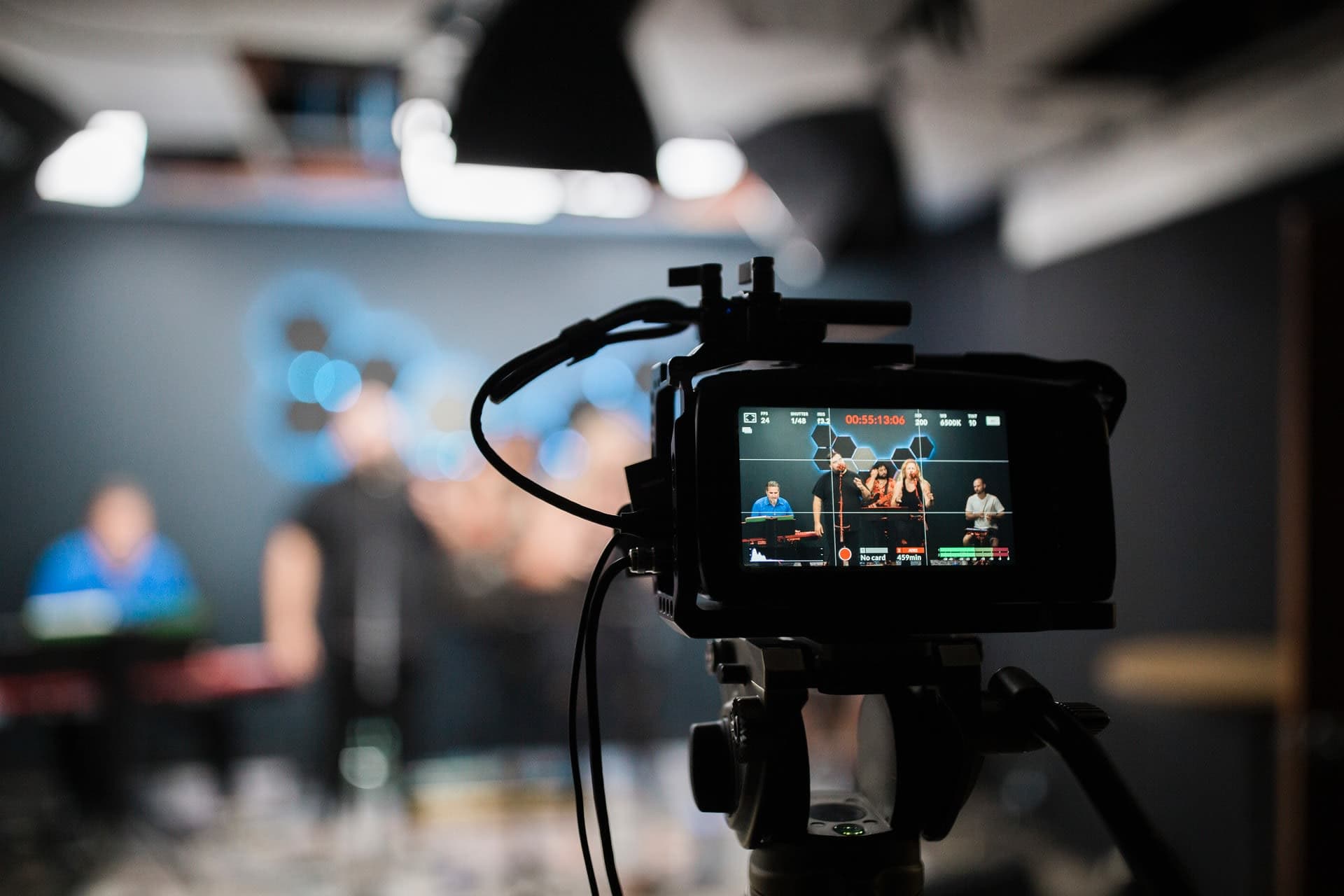 Live videos are not gated content. Businesses create live videos when they have an announcement to make, when they attend an event, or when they want to quickly answer a few user questions.
For live streaming videos, companies can opt for in-video promotion or gated content. They can also direct the viewer to contests and landing pages of their choice. There are many options available with live videos. Facebook and YouTube both offer live video facilities. You can even add links to your webinar or forms/polls to turn the viewers into leads.
Use geo-targeted search for your users
Social media platforms also offer location-based targeting options. This allows you to send promotions to a target audience. You can then send gated content to users and target them with ads or lead generation polls to get feedback.
Click through to a landing page
A landing page has been developed to turn leads into customers. For example, if you sell plants, you should have a landing page for garden plants, houseplants, etc.
Developing a landing page is also a good idea if you don't have gated content available to share on social media.
Important: Social media users don't like abrupt promotions and unfortunately landing page sharing falls into that area.
Therefore, when sharing your landing pages, focus on paid/sponsored promotions.
The best social media platforms for lead generation
Facebook is the most widely used social media platform for lead generation. It has about two billion active users. You can market to anyone in any industry with the click of a button. Its cost per click (CPC) rates are also one of the lowest on Facebook and many dropshippers use it to market their products.
With Facebook you have three ways to score leads.
On-page promotion
Facebook allows businesses to create their own pages. This way they can get leads from people who already liked their page.
For example, the image below is from the SCOPEWEB page (before we rebranded to Bakklog).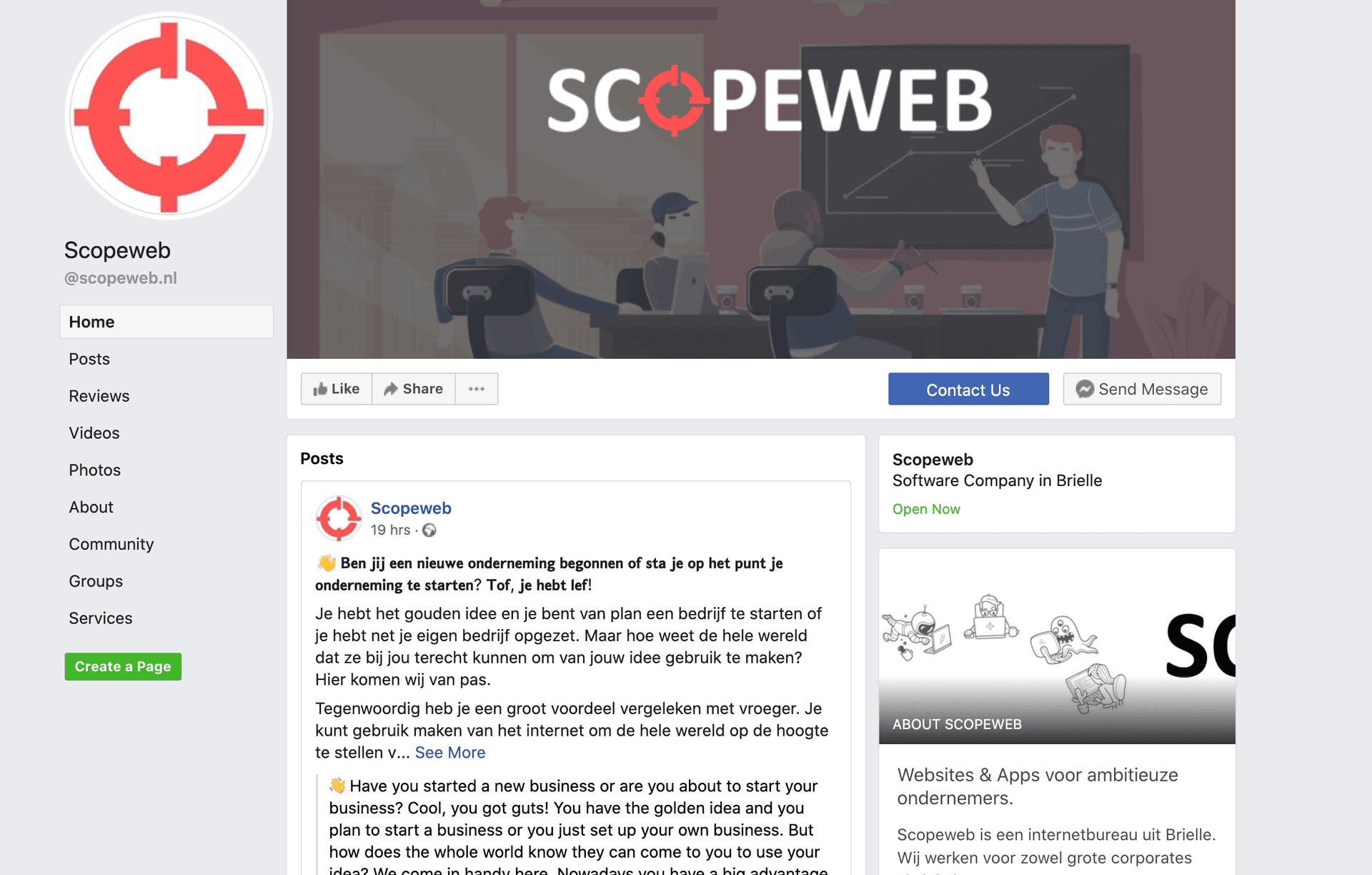 At Bakklog, we often promote products on our social media pages. Only those who have liked your Page will see these posts in their feed.
Fun fact: On average, a page's reach is about five percent of the total number of likes it has.
But why is organic promotion important on social media? Organic reach is free. This means that if a page has more than 100,000 likes, this page can easily promote its content to about 5000 people for free.
If you had to achieve this through paid advertising, it will cost you between the If it had to be marketed to 5000 people with paid marketing, the total amount will be between €5 - €15 depending on the region and the target audience.
Have you ever used Facebook to advertise or do you need more help with this? Our social media experts are happy to help you. Get in touch with one of our experts right away.