Before we dive into the topic of law firm SEO, it is important to have a high-quality website that is ready to get optimized for popular search engines such as Google. Whether you built your website using WordPress or have invested into building a custom law firm website that is tailored to your brand, make sure your law firm's website meets the following requirements before you get started with other SEO efforts, take a look at our 8-step new website launch checklist for 2022.
How a good website design affects your business
A good website design is imperative for a law firm. A legal SEO strategy should be thought out before the website design, and includes researching keywords and implementing proven digital marketing skills. This will ensure that your site ranks in the SERPS, has positive reviews on social media sites, and is easy to find on google maps. A lawyer's website should also have local SEO services built-in because this will help attract potential clients locally and improve their visibility among other lawyers in the area.
For instance, if you want people to come to you instead of you having to go find them, then your website needs to rank high on Google searches. These can include categories such as criminal defense attorneys near me or immigration lawyers near me when someone types those terms into a search engine. These search results are called local search results, which can have an enormous impact on new clientele from the area if properly marketed using SEO tools (including link building) by an experienced agency like us, that has experience in optimizing law firm websites.
Is it possible to do SEO without the help of an SEO agency?
If you're looking to do your own SEO, there are a few steps you should take in order to rank well. First of all, it's important that you set up your law firm website properly in order to rank high on search engines. You will need business listings on Google and Bing, complete with accurate information and photos. Make sure that the URL is easy to remember (with keywords) and that the pages load quickly.
Include keywords throughout your site content and use them when creating any new webpages for your company. Also be sure to include links to relevant sites and social media profiles. Be consistent about updating your blog posts, too. If you don't have time or experience with SEO, hire an agency like Legal SEO Experts who can help out with local SEO for lawyers.
To get started with SEO yourself right away, download our free guide to learn how to optimise your website and the secrets you need to unlock for the search engines to rank your website higher.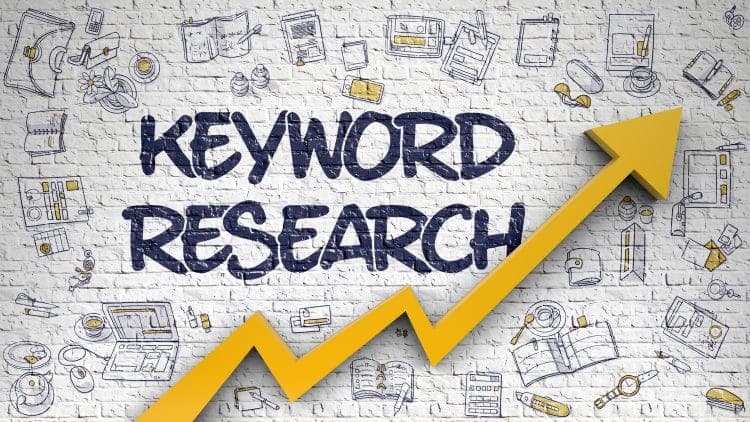 The best way to optimize your site - SEO for law firms
Before you do anything; absolutely avoid keyword stuffing. Keyword stuffing is the practice of inserting a keyword or phrase into a webpage's content in an effort to manipulate search engine rankings. This not only looks unnatural, but it also risks having your site penalized by Google or other major search engines. Request a free SEO audit from your web designer. A good web designer will offer a free SEO audit as part of their services, so be sure to request one before you sign any contracts and before you spend too much time and money on developing your site.
An experienced professional can help you decide which keywords are best for your business, what pages need optimization, how frequently to update blog posts, how often to post social media updates, and more.
A thorough SEO audit can identify problem areas where your web presence could use some work. For lawyers who have a website built using WordPress, our development team offers an expert consultation service that includes:
Online SEO audits;

Placement optimizations;

Link building campaign management;

Backlink analysis;

Organic search results growth;

Report generation for a monthly overview;

Current law firm's setup analysis;

Keyword identification & integration into current website content;

And more!
How will I start ranking higher using law firm SEO?
You may be surprised to learn that many attorneys are not aware of the benefits of law firm SEO, but if you're one who doesn't know much about it, this is a great place to start. With a little understanding and effort on your part, your website can be much more visible in internet searches.
The first thing you'll need to do is find out what keywords people are using when they type in phrases related to your law firm or practice. This is called keyword research. There are plenty of tools available that allow you to do this yourself with a little bit of time and patience, but we often see that the results aren't accurate enough and the selected keywords don't actually drive traffic or have too much competition. It is recommended to get an expert SEO agency to do the keyword research for you.
If you're still looking to do a little bit of research yourself, one such tool is Google Adwords' Keyword Planner. This tool allows you to enter a word or phrase related to your legal field and see how often that term was searched for over the past 12 months, as well as other words and phrases people have used along with it. It's important that you consider more than just the frequency of these terms though-you also want to think about relevance. If there are certain words that appear near the top of the list again and again, those would be good ones to focus on optimizing content around.
What next? Once you've researched some potential keywords, you'll want to think about which ones make sense for your website given its content and purpose.
Focus on long-tail keywords
Lawyers today need a strong web presence and a highly optimized website to attract new clients. With so many law firms competing for the same clientele, it's crucial that you are visible on the internet. This can be achieved through an expertly executed law firm SEO campaign.
An effective SEO strategy will help your firm show up prominently in Google searches, which will bring in new clients who are looking specifically for lawyers like you. The best way is through targeted keywords that describe your legal services and practice areas. These long-tail keywords are less competitive than the popular, general keywords such as lawyer or criminal law. As a result, they are easier and less costly to rank for in search engine results pages (SERPs).
A successful SEO campaign should begin with keyword research. You'll want to find keywords relevant to your firm that have lower competition but are also still in high demand. Another important component of an effective SEO strategy is backlinks. Links from other websites, blogs and social media sites allow Google spiders to better crawl your site and index its content more quickly. For this reason, it's important not only to use links strategically but also request them from other bloggers within your industry when possible.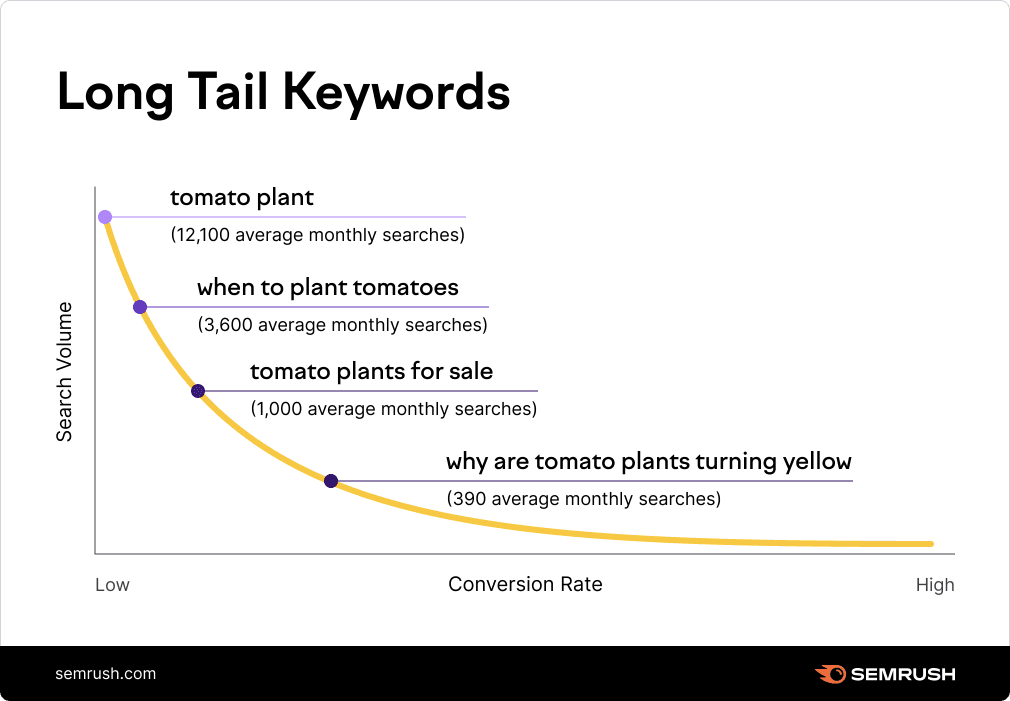 Once these strategies have been implemented effectively, you'll notice improvements in rankings within the SERPs for specific keywords related to your law practice area within a few weeks! Additionally, there are various ways to measure success after an SEO campaign has been launched. One of the most common metrics used by professionals is organic traffic; with time and patience, this number should steadily increase if your campaign was successful.
In addition to this measurement technique, there are other factors that can point to success; increased revenue could indicate greater levels of trustworthiness among potential clients searching online for a lawyer. Lastly, mention some resources at the end of your post - one sentence each would do - for those readers who want more information about getting started on their own campaigns!
On page and off page optimization
On-page optimization refers to all of the on-site factors that contribute to the relevancy and ranking of a website. Off-page optimization, on the other hand, refers to all of the factors outside of your site that can affect its ranking in search engines. In order for lawyers to excel in SEO, they will need a professional SEO agency. A professional SEO agency will help you with both on page and off page optimization by providing expert advice and services such as keyword research, content creation, link building, social media marketing, etc. This will lead not only to higher rankings but also increased traffic and better engagement with potential clients.
SEO agencies can be expensive, but their expertise is worth every penny. An often overlooked factor for on-page optimization is user experience and the long term value of content. Everyone wants to grow their business quickly, but with SEO you're in it for the long haul.
For example, SEO agencies are able to generate more leads for law firms than many other advertising methods including TV commercials and newspaper ads. With SEO agencies such as Bakklog who specialize in SEO for law firms like yours, there is no question about what sets them apart from their competitors. One of their main advantages is that they have worked with law firms before so they know how important it is to tailor their strategies specifically for the legal industry.
As we are an SEO company, we helped law firms in several ways. We helped a law firm increase their backlinks by 800% and another law firm increase their traffic from 500 to 7,000 monthly visitors. That's the power of SEO law firm marketing. Would you like to learn more about how we outrank other SEO companies? Book a free strategy call with one of our SEO consultants right away.
An important part of off-page SEO is link building, so make sure to check out our guide on the best link building strategy for 2022.
How important is SEO for lawyers?
The internet is a powerful tool that allows people from all over the world to access your website with just a few clicks. However, in order to reach the masses, it's important to have an online presence, which can be achieved with our law firm SEO services. Put simply, this is a marketing strategy that helps increase visibility of your site on search engines like Google.
We understand how important and valuable it is for law firms and attorneys alike to be able to attract new clients and grow their business, especially through your own law firm's website. That's why our team offers customized SEO services that are designed specifically for the legal industry. Our marketing experts will conduct a thorough analysis of your website in order to identify any potential issues or opportunities you may have overlooked.
They'll then put together a custom-tailored plan which includes different types of content to suit your needs - such as blog posts and video presentations. Next, they'll monitor the progress made at regular intervals so that they can continue optimizing your site to generate even better results. All in all, we're committed to providing excellent customer service while ensuring you get real ROI from your investment.
If you would like more information about our digital marketing service or would like us to review your current setup, please contact us today!
Frequently Asked Questions about law firm SEO
Final thoughts on SEO for lawyers
Lawyers are increasingly turning to law firm SEO for their law firm's website in order to boost their web presence and reach a wider audience. With over 1 billion searches on Google every day, it's important that your law firm website is optimized with keywords and other elements that can help you rank higher on the search engine results page. As this is a rapidly evolving field, it's important that you work with professionals who have the latest industry knowledge. A good place to start is by using an online marketing agency, as they'll have experience working with many different types of businesses and legal practices.
If you're ready to start driving more leads using SEO for lawyers, get started and request a Free SEO audit today. Bakklog is an experienced law firm SEO company in Florida and can help your practice get more clients.
Do you want to learn more about SEO first? Continue reading the Ultimate SEO Beginners Guide for 2023 here.