Ready to start driving more organic traffic to your website? SEO is a great way to build long term results. In this article we'll explain how you can get started with optimising your website to start driving more traffic and gain rankings on Google's Search Engine Results Pages (SERPs).
Add an XML site map
An XML sitemap is a great way to help search engines find and index all the pages on your website. Plus, it can help boost your website's SEO by making sure all of your pages are properly linked together. The sitemap also helps crawlers understand your website's structure.
Need help creating an XML sitemap for your accounting website? Send us a message, and we'll give you tailored advice depending on your website and your CMS.
Update your business information
One of the most important things you can do for your accounting business's SEO is make sure your business information is up-to-date and accurate. This includes your NAP (name, address, and phone number), business hours, services offered, and more. You can update this information on your website, as well as on directory listings and review sites. Furthermore, it is also important to familiarize yourself with the basics of SEO, such as SEO terms for beginners and best practices. This will help you make informed decisions about how to optimize your website and improve your search engine rankings.
Write your own content (and make it easy to read!)
As an accountant or bookkeeper, you want your website to show up first when people search for terms like finance or accounting and finance. To make that happen, you need to optimize your site for search engines, and this SEO checklist will help you do just that. By writing content yourself and regularly posting a new blog on your website, you'll build a stronger reputation, increase website traffic, build credibility with your potential customers and foster relationships with existing customers.
Create valuable videos
If you want your accounting or finance business to rank higher on Google, one way to do that is by creating valuable videos. People are searching for information on accounting and finance all the time, so if you can provide helpful tips in a video format, you're more likely to show up in search results. Plus, videos are more engaging than text, so you're more likely to hold people's attention. Here are a few tips for creating videos that will help your business.
3 strategies to build inbound links from other sites
Inbound links are one of the most important ranking factors for any website, and that's especially true for businesses in the accounting and finance industries. If you want your accounting business to rank higher on Google, start by building inbound links from other websites. Here are a few tips:
#1 Submit your article using a free service called Help a Reporter Out (HARO).
What is HARO anyway? Simply put, HARO connects people that need sources (bloggers/journalists) to people that want links and exposure (you). HARO is an online service that connects journalists and media members to help them gather feedback, engage credible expert sources, and collect quotes to create new content for articles, blogs, and press releases.
If you see yourself as an expert in certain topics, and you're looking to grow organic traffic and leads, take HARO for a spin for untapped success. Here at Bakklog, we look for opportunities and HARO requests where we can share our expertise in all things web design & online marketing, and we focus on providing as much value as possible in every response we submit.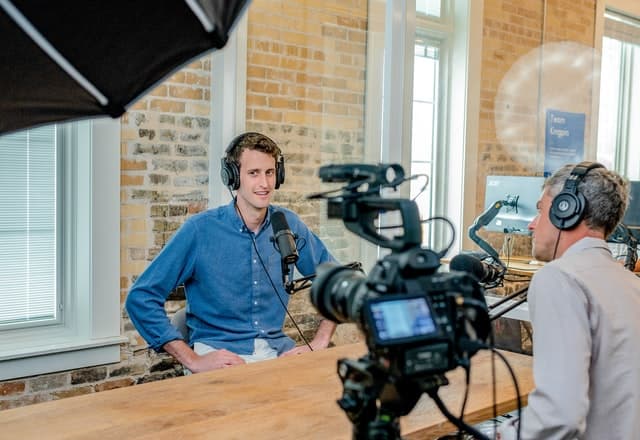 #2 Contact pages with outdated or broken links
Broken link building is the process of finding broken links on pages within your niche and reaching out to the owner of the website (webmaster) with resources of your own to replace them with. As long as you have a high quality piece of content, they're most likely willing to replace the old (broken) link to get rid of the 404 error.
#3 Start generating supplier links
If you sell other people's products, you could be sitting on an outstanding opportunity to earn high-quality, authoritative backlinks to your site Many manufacturers and suppliers have a page that lists product suppliers, typically called "where to buy".
By scoring a link in these "directories" you can easily gain a backlink from a high authority website.
Want to learn more about link building? Read more about our best link building tips for 2023.
Implement an analytics tool
If you want your accounting business to succeed, you need to be visible on Google. And that means ranking high in search results. Luckily, there are a few things you can do to improve your ranking. First, implement an analytics tool on your website, so you can track your progress. This will help you identify which SEO strategies are working and which ones need improvement. Second, make sure your website is mobile-friendly. More and more people are using their phones to search for businesses, so it's important that your site is accessible on all devices. Third, create keyword-rich content. Include relevant keywords on your website and in your blog posts so that Google can see that your site is relevant to searchers' needs.
Try a long tail keyword strategy
When it comes to ranking your accounting website on Google, Gone are the days of using just one or two keywords. Instead, you need to focus on long tail keywords. Long tail keywords are three or four word phrases that are specific to what you do and what your potential customers are looking for. For example, instead of just using the keyword accounting, you could use accounting services for small businesses. This tells Google exactly what you do and who your target market is. And because it's more specific, it's more likely that people who search for that phrase will actually be interested in what you have to say. Ready to start with SEO? Make sure you stay up to date with the latest SEO trends and check out the top SEO trends for 2023.
If you're ready to start driving more leads using SEO for accountants, get started and request a Free SEO audit today.
Do you want to learn more about SEO first? Continue reading the Ultimate SEO Beginners Guide for 2023 here or check out our SEO terms for beginners guide to familiarize yourself with the technical terms.