Discover privates spaces with best views near you
Our team worked with the Viewnary founders to build a platform that is disrupting the space sharing industry. Allowing you to access exclusive areas in your area and abroad. Viewnary offers Guests a selection of exclusive rooftops, terraces & indoor spaces with unique views.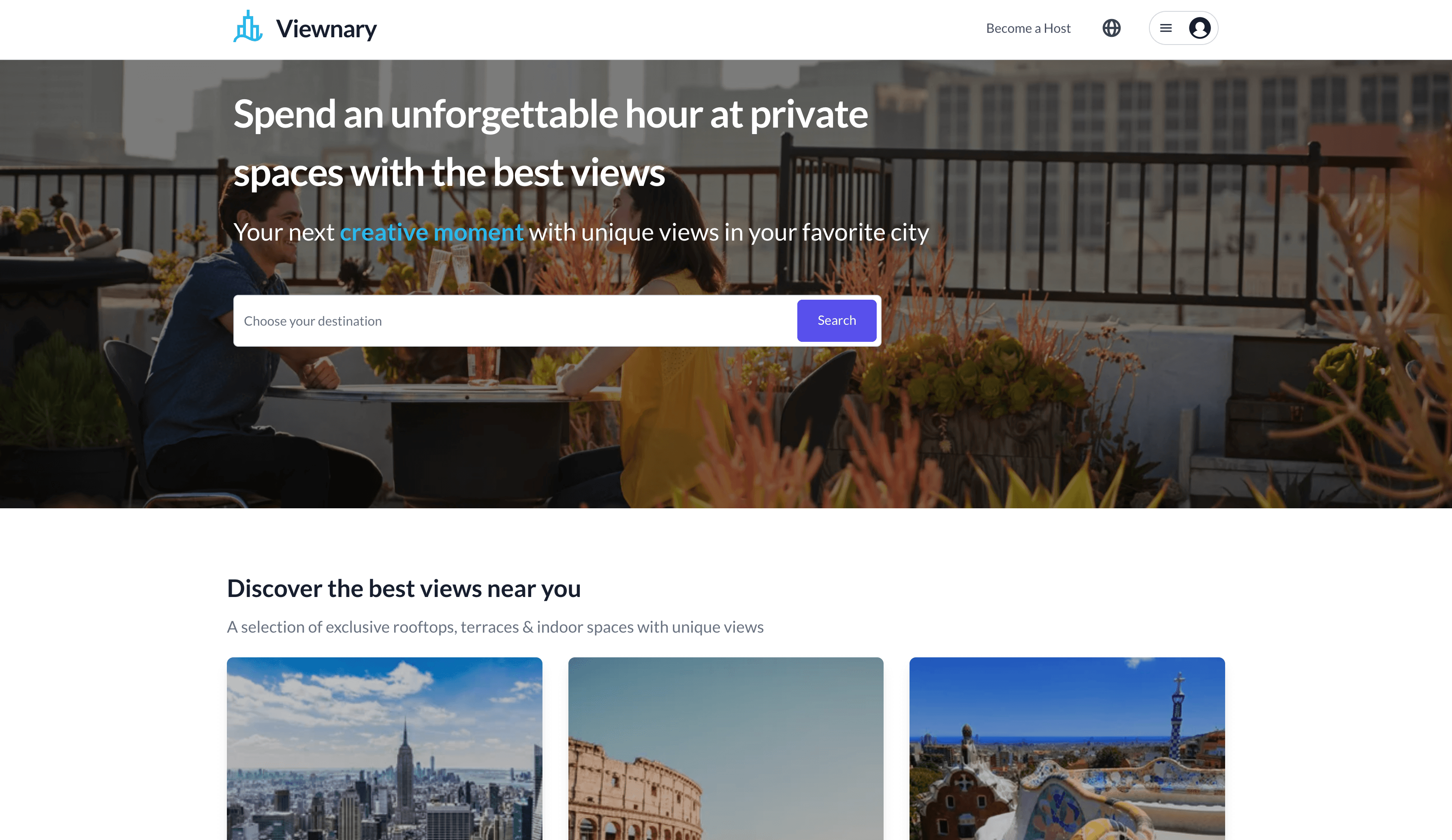 Introduction
Viewnary is a one-stop platform that lets you discover new angles, book sights and scenic panoramas you only wished you could access. Why settle for one or two views in your favorite location when you can access such a big variety of them? Ever dreamed about taking a one-of-a kind photo from a private rooftop with a dazzling skyline in the background? Bringing your loved ones to a majestic terrace where you can almost touch the sky? This is where Viewnary shines!
Industry
Online Experience Platform
Challenge
Working with the Viewnary founders our team was able to create a unique platform that caters to both the needs of those looking to hosting private spaces and people seeking to experience them.
Our team created a platform with robust hosts features and the ability to list and rent private spaces to others. Similarly, it allows those looking for an exciting experience to search and easily book a space that matches their preferences with a few clicks.
Results
Going above and beyond our client's expectations.
Our Development & Design team has worked Viewnary to launch their platform with amazing results globally. We're proud to have delivered a state-of-the-art platform that allows people to experience a private space and view in a better way.
39%
Month-over-month growth