Rotterdam SEO agency
Bakklog is the leading SEO specialist in the Rotterdam region, providing professional SEO services to help your business reach its goals.
Our team of experts has over five years of experience in search engine marketing and the best tools to help you with SEO optimization.
We strive to help you achieve organic growth from a targeted strategy, optimizing your website to ensure that it can be found online.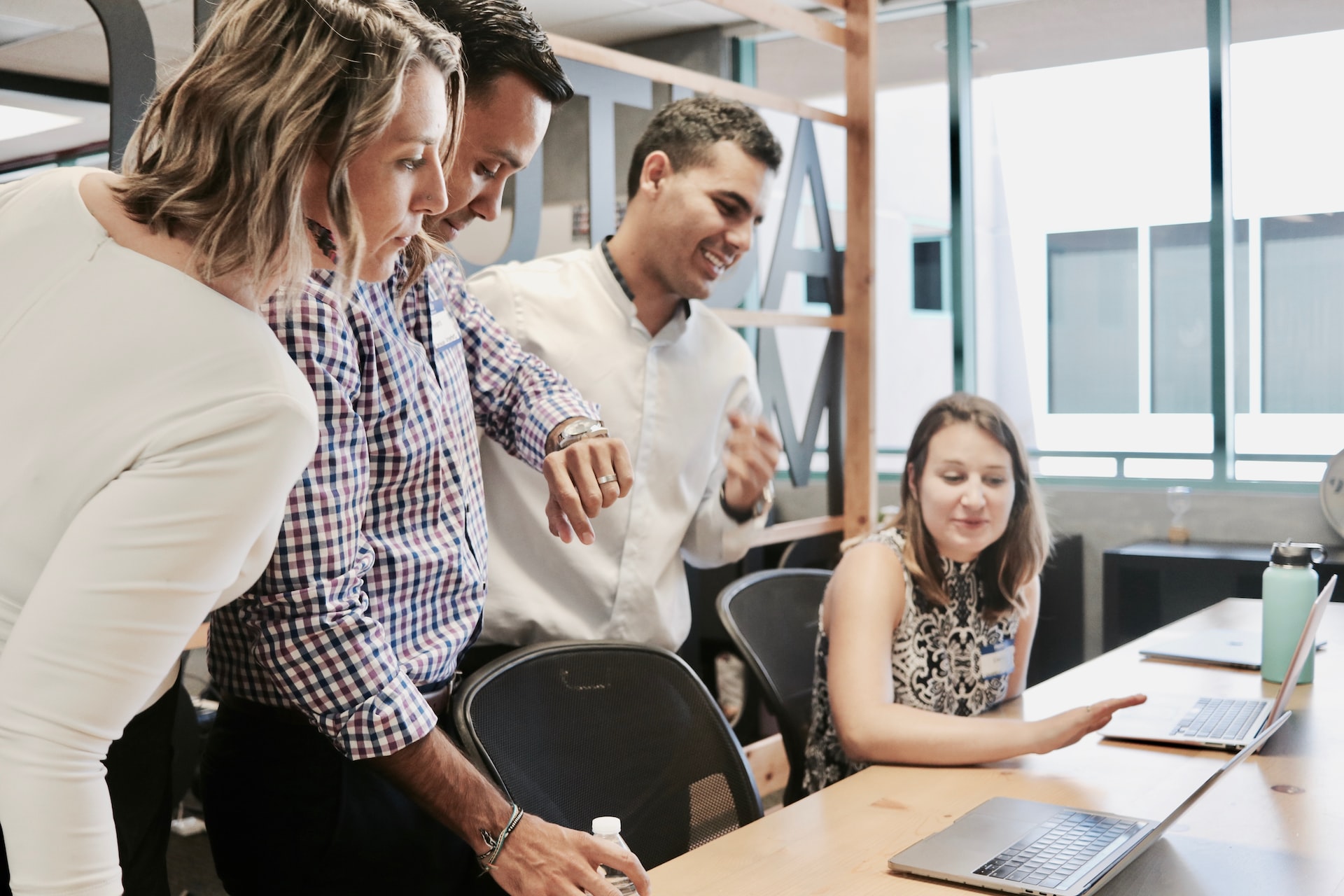 You'll be in good company
More visitors, more conversion and more profit: it sounds like music to our ears and it is the daily reality for our clients.

Start collaborating with SEO specialists in Rotterdam
We understand how important local SEO is for every company in Rotterdam and the surrounding area. Our various SEO specialists help you find the right keywords, which greatly improves your online visibility. After an initial SEO scan, we know where the opportunities lie to roll out the right local SEO strategy in Rotterdam.
At Bakklog our SEO work is always transparent because this is an important part of the collaboration. As you start working with us, potential customers will soon start finding you through optimized keywords, relevant content and good texts that suit your brand and highlight your expertise. Outsourcing SEO optimization and search engine marketing in Rotterdam gives your website online authority and makes your services or products easier to find for customers from Rotterdam.
Looking to outsource SEO to local SEO specialists in Rotterdam? Then Bakklog is the right place for you. Want to get started with the best SEO experts from Rotterdam? Request a free SEO scan here.
SEO for ambitious companies from Rotterdam
How did you find us? Through the organic search results. That is where we can also place your company so that you get a higher position in the search results for customers from the Rotterdam area. After we determine the relevant keywords during our keyword research, we start with on-page optimization, link building and off-page optimization. Search engine optimization will ensure that you become the online authority within your industry by organically achieving a higher ranking on Google and other search engines.
We can work as a consultant and complement your current team by providing SEO advice, but we also offer fully managed solutions where everything is taken care of as soon as you start working with our SEO specialists. Are you ambitious? Then we know how much you want to score so that you are above the competition and your website is higher on Google. As a renowned SEO agency Rotterdam, we look forward to a successful collaboration that helps your business thrive.
There are plenty of good SEO specialists. At Bakklog you will find SEO experts
Are you looking to hire an SEO specialist to grow your business with SEO in Rotterdam? There are plenty of good SEO specialists out there, but at Bakklog you will find more than just an SEO specialist - we offer the best SEO experts and have a team of web experts who previously worked on projects at Meta (Facebook), Microsoft, Google and other renowned companies software companies.
Our team is aware of the latest trends and can tell you exactly how your website is doing during a no-obligation strategy meeting. In recent years we have achieved plenty of impressive results with customers from the Benelux and the United States. With these experiences in the pocket, our SEO experts in Rotterdam know what it takes to grow your current organic traffic and boost your online visibility.
Bakklog is the specialist for link building and search engine optimization Rotterdam.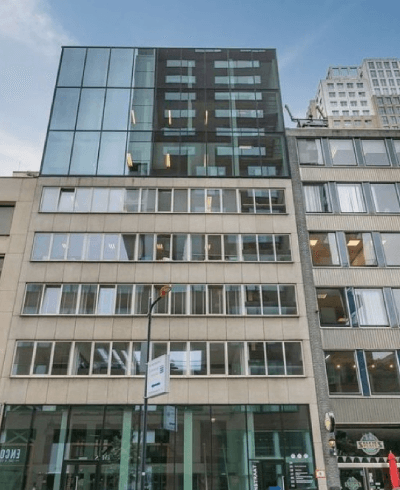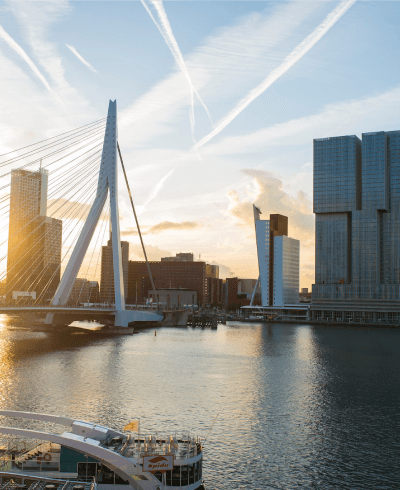 Frequently Asked Questions (FAQ)
Here are a few of the questions we get the most. If you don't see what's on your mind, feel free to reach out to us anytime using the chat widget or by sending us a message on our contact page.
How does SEO help make my business visible online?
For many entrepreneurs, getting higher rankings in Google is very important, but this does not immediately translate into more sales or leads. An experienced SEO specialist can help you take the right steps to work towards a number one position in Google that actually drives qualified leads to your website.
With most consumers turning to search engines to find what they need, it's important for businesses to make sure their website appears as close to the top of the list as possible. This requires a team of experts and in-depth knowledge of SEO, or Search Engine Optimization.
Working with an SEO specialist ensures that your company has a competitive position in Google and is seen by more customers - so that you remain visible online. Using the right SEO tools can guarantee maximum exposure on the web, which will definitely lead to more traffic and more leads or sales!
What does working with an SEO specialist in Rotterdam mean for my business??
SEO is an invaluable tool. By investing in search engine optimization, your website will attract more relevant visitors and stimulate conversions.
But how do you calculate what SEO will yield? It can be calculated by measuring the conversion rate, the click-through rate (CTR), the search volume of certain keywords related to your product/service, and its price.
You calculate the ROI as follows: conversion rate x search volume x CTR x price of your product/service.
A reliable SEO specialist will also ensure a fast loading speed of your website and better accessibility of the website - a crucial factor in ensuring findability and attracting more potential customers through higher engagement and satisfaction.
How can I track my SEO progress?
Our client portal is the ultimate tool for tracking SEO progress. Every month we deliver a detailed report on key metrics such as organic traffic and keyword rankings that are directly accessible through the portal - giving our clients all the information they need to beat their online competition!
Our goal is to ensure that our clients have all the necessary information and basic knowledge when it comes to their SEO performance. During the first 3 months of our partnership you get a free 1 hour strategy call where we not only review the monthly reports but also inform you about the most important metrics that directly impact your business - so you can make informed decisions about how we can best optimize the strategy together.
What is an SEO audit and what does an SEO audit cost?
Are you not showing up in the top results of the Google search results? Our team can determine where your website does not meet search engine optimization requirements or contains technical errors, so that you know exactly what needs to be done. From technical elements and on-page optimization to user experience and content quality - we provide a comprehensive SEO audit/scan that highlights potential issues as well as areas for improvement compared to competitor websites.
A comprehensive SEO audit is a powerful tool for improving your website's visibility and reach, resulting in more organic traffic to your site. Pay attention to the results of an audit today - get ready to skyrocket your ranking! Request an SEO audit today (temporarily free - worth $495).
Looking for an SEO agency in Rotterdam?
Ready to discover how Bakklog can help you as an SEO agency in Rotterdam? Request a free SEO scan for your company right away. In this way we discover together where the SEO opportunities lie for your company. Our SEO specialists and consultants give you practical and strategic advice in the field of SEO marketing in Rotterdam. Ready to achieve your goals with our experts?