Search Engine Optimization
Search Engine Optimization (SEO)
Do you want to rank higher in Google and attract more commercial traffic? Our experts can help you achieve your goals.
Measurable results

Experienced in-house SEO team

ROI-driven: together we strive for your success

24/7 access to the data we work with
200+ fast growing companies rely on bakklog


Higher rankings in Google with
Search Engine Optimization (SEO)
Would you like to start attracting a large amount of qualified visitors to your website and secure yourself a spot at the top of the Google search results? We're ready to help you with the power of Search Engine Optimization (SEO). With our well thought-out approach, we lift your website step by step to new heights in the world of search engines.
Our experienced SEO specialists can help with the following activities:
Keyword research
SEO optimized copywriting
Linkbuilding
ROI prediction
Technical optimization
Organizing structured data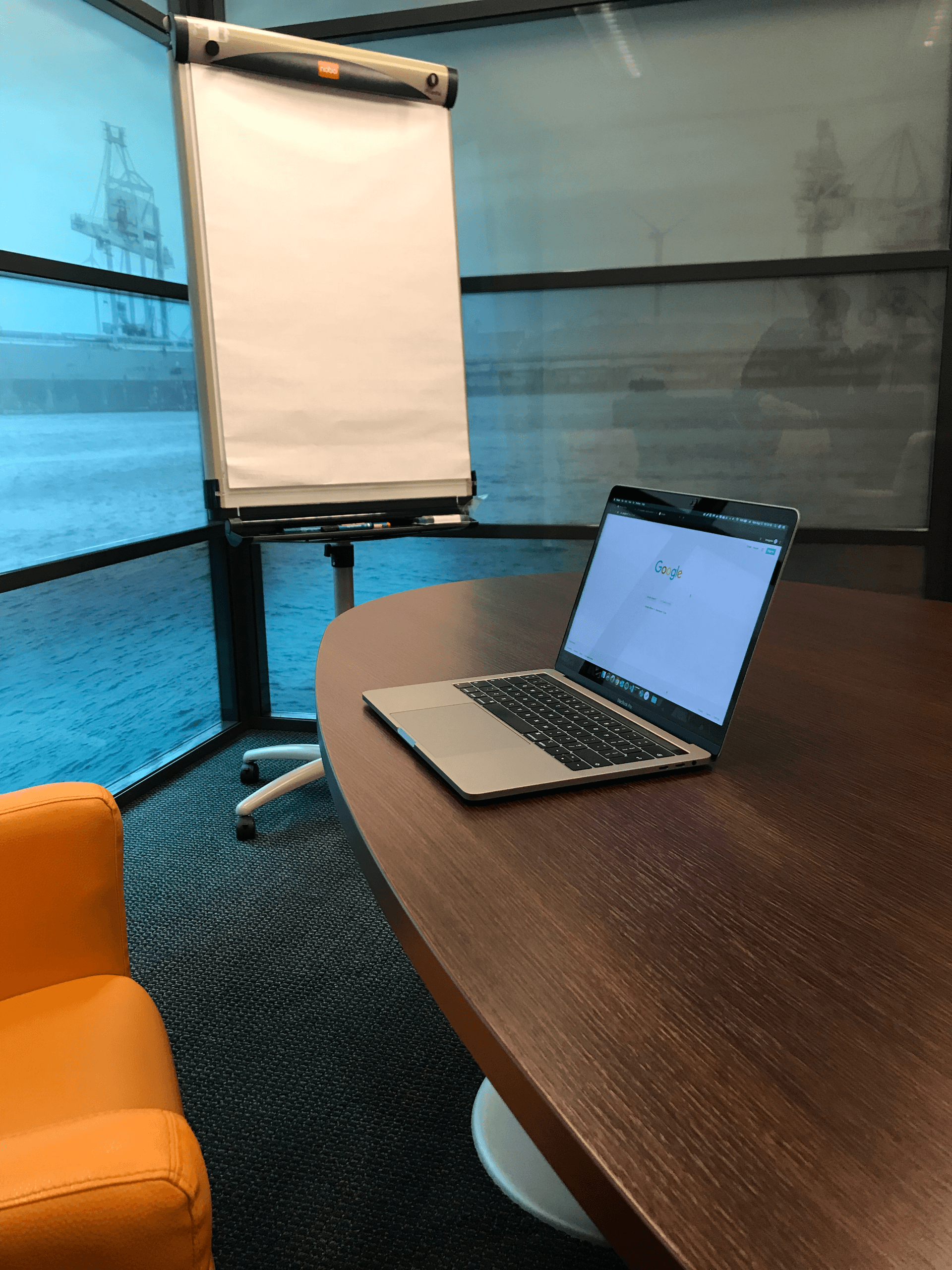 What Is Search Engine Optimization (SEO)?
Have you never heard of SEO? Then we recommend that you take a look at our blog page. Here you will learn a lot about SEO, what it involves and how it will help your business.
Curious about our SEO activities? Here is a sampling of the strategies we employ to help our clients' websites rank higher in the search engines:
In-depth keyword research to attract the right audience

On-page optimization for a website that impresses and converts

Strong backlinks that boost your website in search results

Content creation that is not only informative, but also captures the hearts of your visitors

Technical optimization for a flawless user experience
In short, we know how to get your website to the top of the search results. Contact us today and find out how we can write your online success story!
Our approach
1
SEO growth scan: a thorough analysis
By performing an SEO analysis, we gain insight into the current rankings and technical status of your website. We also get an idea of what options there are to further optimize the website or platform.
In this SEO analysis we include the following points:
Technical check website

Analysis of all pages (including url structure, findability for Google)

Meta-analysis (duplicate titles, missing meta descriptions)

Content analysis (H1 usage, duplicate content, number of words)

Link analysis

Image analysis

Technical optimization (desktop and mobile)
2
Keyword research
Many people regularly search for a company or product via Google. They rely on certain search terms to find their desired results. But what if you could discover the key to successfully reaching your target audience? That is where extensive keyword research comes into play.
In such a study, we dive deeper into people's search behavior and analyze the competition for specific search terms. It is a valuable process from which crucial insights emerge. With these insights as a basis, we can then write compelling SEO content that is perfectly aligned with the right search terms. In short, with a well-thought-out keyword research you are well on your way to optimizing your online presence and effectively reaching your target group.
3
SEO content and copywriting
Creating powerful, compelling content that both engages readers and is optimized for search engines is an essential part of successful search engine optimization. When writing SEO content, we go beyond just placing random keywords. Our years of experience have taught us which factors are critical to creating content that satisfies both your target audience and search engines.
We take various aspects into account when optimizing content. We make sure that the content is relevant, informative and valuable to the reader. That way we not only increase the chance that visitors stay on your website, but also that they come back for more. We also pay attention to the technical aspects of SEO, such as optimizing the page title, meta description, URL structure and internal link building. This helps search engines better understand your content and rank it higher in search results.
With our expertise and passion for effective SEO content, we strive to achieve the best results for you.
4
Linkbuilding & PR
Increasing the number of external referrals, also known as link building, plays a vital role in improving your website's search engine ranking. External referrals are like valuable voices from other websites linking to your site. The more good referrals you have, the more credibility and authority your website builds in the eyes of search engines. With our link building experts you are at the right place to stimulate the growth of external referrals for your website.
Our expert link building strategies use proven techniques that get results. We analyze your current link profile to understand its strengths and potential opportunities for improvement. We then develop a tailor-made plan aimed at obtaining high-quality external referrals. This includes identifying relevant and trustworthy websites, approaching potential partners and creating valuable content that other websites want to share.
By focusing on quality rather than quantity, we strive to build sustainable external referrals that have a lasting impact on your website's visibility and ranking in search engines. We constantly monitor the developments within the link building industry and adapt our strategies to ensure that your website always stays at the top. With our expertise and dedication, we are happy to help you strengthen your link profile and achieve better organic search results.
A selection of our results
Higher rankings, good content and more organic traffic. Browse through our case studies to learn morea bout how we have enormously increased online rankings for our clients and achieved enormous amounts of highly qualified traffic.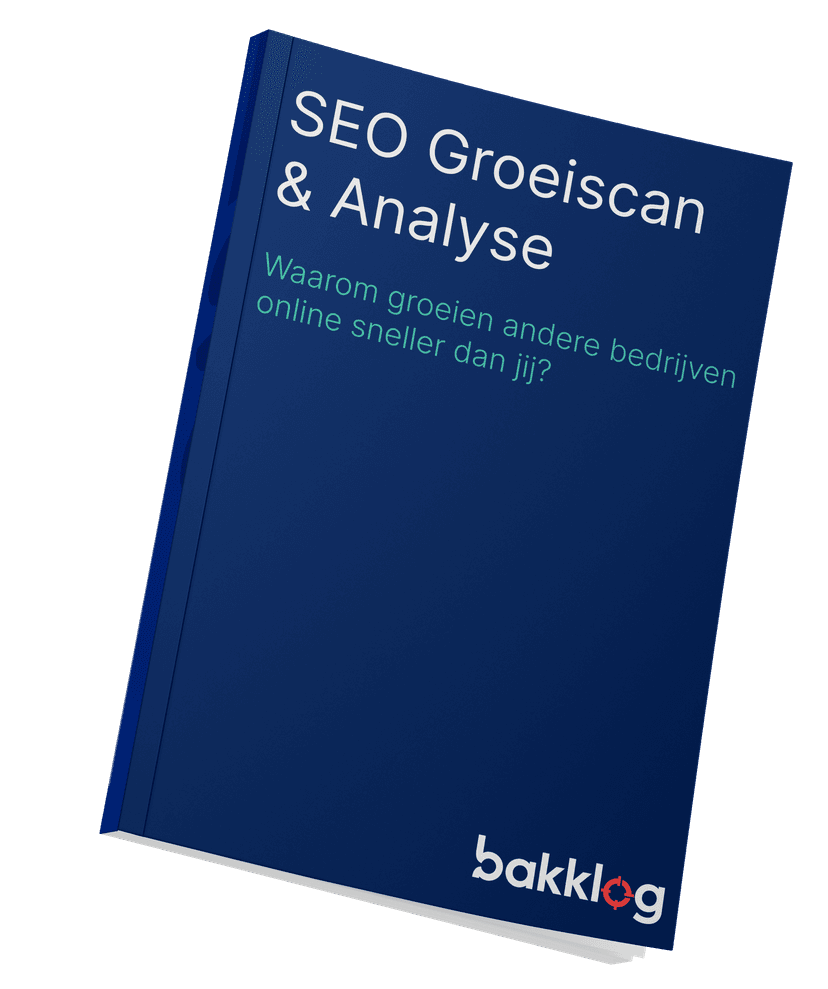 Why are other companies growing faster than you?
Request our free seo growth scan right away
Ready to kickstart your company's online growth? Let one of our SEO experts make a free SEO growth scan for your business and immediately discover how you can take your website to the next level.
Get started
A comprehensive introduction: what is search engine optimization (SEO)
The efforts required for successful SEO and how you can partner with experts like Bakklog to optimize your online presence. Get ready to master the basics of SEO in just minutes and put your business on the road to success on the web.
The benefits of SEO
You'll quickly discover that there are countless benefits of SEO, such as greater visibility, higher conversion rates, and long-term cost savings, making it an essential strategy for your online presence.
Search engine optimization, or SEO, is the process of improving the online visibility of your website so that it ranks higher in search engine results (SERPs). By reaching higher positions in SERPs, your website will attract more relevant visitors, increasing the chances of conversions and sales.
One of the main benefits of search engine optimization is its cost-effectiveness compared to other digital marketing strategies, such as pay-per-click (PPC) advertising. While PPC may bring quick results, it can get expensive in the long run, while SEO offers more sustainable long-term benefits.
Moreover, SEO helps you build a strong online reputation by improving the overall user experience, which in turn encourages visitors to share and recommend your website to others. This organic growth not only boosts your brand credibility, but also contributes to higher customer retention rates.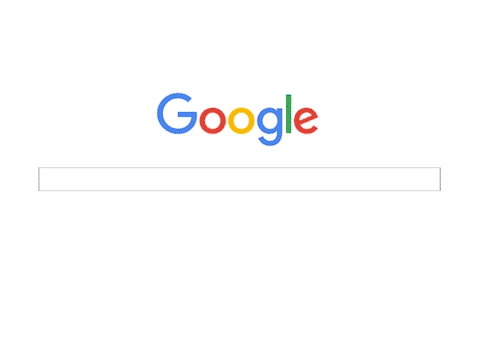 Maximum sales growth
Achieving maximum revenue growth is within reach when you effectively implement tailored strategies and make data-driven decisions for your online business. Search engine optimization (SEO) is one of the most important factors that can help you achieve this growth, as it focuses on improving your website's organic rankings in search results.
This, in turn, will drive more traffic to your site and increase the chances of converting visitors into customers. To ensure the success of your SEO efforts, it is essential to focus on the most important pillars. These include creating quality content, optimizing the technical aspects of your site and building a strong backlink profile.
By targeting the most important keywords that are relevant to your business and audience, you can improve your website's visibility in search results and attract more potential customers. Keep in mind that search engine optimization is an ongoing process and it's essential to regularly monitor your site's performance, analyze your competitors, and adjust your strategies accordingly.
By staying informed and adapting your approach, you can continuously optimize your website and achieve maximum revenue growth. This lays the foundation for long-term success in the competitive online landscape.
SEO in 2023
Also in 2023, it is crucial to stay ahead of the game in search engine optimization to ensure that your website remains competitive and continues to attract organic traffic. Search engine optimization, or SEO, is an ever-evolving field that requires constant adjustment to maintain higher rankings and increase visibility in search results.
In terms of search engine optimization in 2023, there are a few key trends and strategies to consider as you work to improve your website's organic traffic and overall visibility.
First, user experience will continue to be an important factor in search engine optimization. Make sure your website is responsive, easy to use and fast to load to maintain higher rankings and attract more organic traffic.
In addition, the focus on creating high-quality, engaging content relevant to your audience will be more important than ever, as search engines continue to prioritize content that adds value for users.
Stay abreast of the latest trends and best practices in SEO and continually update your strategies to keep pace with the ever-evolving search engine optimization landscape in 2023 and beyond.
How search engines work
Understanding the inner workings of search engines is crucial to effective SEO strategies and staying ahead in the competitive online space. Search engine operation is based on complex algorithms that find and evaluate your website based on a large number of factors, including the relevance of search terms, the quality of the content and the presence of inbound links.
To improve your search engine optimization, it is important to identify and integrate relevant search terms into your website, both in text and meta information. You can also use Google Search Console to understand how your website is performing in search engines and troubleshoot any issues that may be affecting your site's visibility.
Another crucial aspect of search engine optimization is providing unique, high-quality content that provides value to your visitors. Search engines prefer websites that are regularly updated with new and compelling information, so it's important to invest in creating interesting and relevant content for your audience. Also, focus on getting quality inbound links from reputable websites as these give your site authority and credibility in the eyes of search engines.
By paying attention to these aspects of search engine optimization, you can increase your online visibility and gain an edge over your competitors in the digital space.
Crawling
Crawling is a fascinating process that search engines use to discover and analyze your website's content, and it plays an essential role in determining your online visibility. Search engine optimization, or search engine optimization, is the practice of improving your website's ranking in search results by optimizing relevant content, using targeted keywords, and applying other techniques.
To achieve effective search engine optimization, you need to understand how crawlers work and how to make your content more accessible and attractive to them. Content marketing strategies, such as creating compelling, shareable content and using Google Analytics to track your website's performance, can help you create a website that is more crawlable and ultimately improves your search results.
When it comes to crawling, search engines like Google use automated bots, also known as spiders or crawlers, to index websites on the internet. These bots follow links on web pages and collect data about every site they visit, including the site's structure, content, and metadata. This information is then used to create a searchable index that helps users find relevant content when they conduct searches.
To improve your search engine optimization, it is crucial to make your website as crawler friendly as possible. This means using clear navigation, well-structured HTML, and descriptive metadata to help the bots understand your site's content and relevance. In addition, tools like Google Analytics can help you identify any crawling errors that may be preventing your site from being indexed properly so you can optimize your content and improve your search engine rankings.
Rendering
You'll be amazed at how rendering plays a crucial role in the overall performance of your website and search engine rankings!
When it comes to search engine optimization, rendering is the process by which search engines like Google interpret and display the content of your website. This means that if your site isn't rendering properly, search engines may have a hard time understanding your good content and the right keywords you're targeting. As a result, this can have a negative effect on your website's rankings in search engine results (SERPs), which you definitely want to avoid.
To ensure that your website renders are up to par, it is essential to optimize your site's performance and user experience. This includes optimizing images and videos, minimizing the use of JavaScript, and making sure your site's layout is mobile-friendly.
By doing this, you not only help search engines better understand your content, but you also provide a better experience for your users, which is an important factor in search engine optimization.
Remember that a well rendered website will lead to higher search engine rankings, more organic traffic and ultimately better conversions.
Indexing
Mastering the art of indexing is essential to getting your website noticed by search engines and increasing its visibility to potential customers. Search engine optimization (SEO) plays a crucial role in this, where the use of the most important keywords and applying them effectively is essential.
By indexing your website, you lay a strong foundation and further develop your SEO strategy. Search engine optimization ensures that your website is easier to find based on the most important keywords and that you score higher in the search results.
Using keywords and creating relevant and high-quality content are two important pillars to ensure that your website is properly indexed. To successfully index your website, it is important to focus on the right keywords that fit your niche and target group. Conduct thorough keyword research and ensure the correct use of keywords in your content, titles, meta descriptions and URLs.
In addition, it is important to have your website technically in order, so that search engines can easily crawl and index it. Think of a fast loading time, a clear site structure and a mobile-friendly design. By focusing on these factors, you will find that indexing your website will be successful, resulting in better search engine rankings and ultimately more visitors and potential customers for your website.
Ranking in Google
Now that you're familiar with indexing your website, it's time to focus on improving your search engine rankings. Ranking is a crucial part of search engine optimization and helps you to become more visible to your target audience. With a higher ranking in search engines you increase the chance of conversion, because your website is seen by more potential customers.
Let's take a look at what ranking is all about and how you can optimize it. Ranking is the process by which search engines determine how high your website appears in search results. Various aspects of search engine optimization play a role in this, such as the relevance of your content, the technical structure of your website and the quality of your backlinks.
To improve your ranking, it is important to optimize these aspects and develop a coherent strategy. By focusing on both on-page and off-page optimization, you increase your visibility in search engines and attract more visitors to your website. This ultimately increases the chance of conversion and contributes to the success of your online business.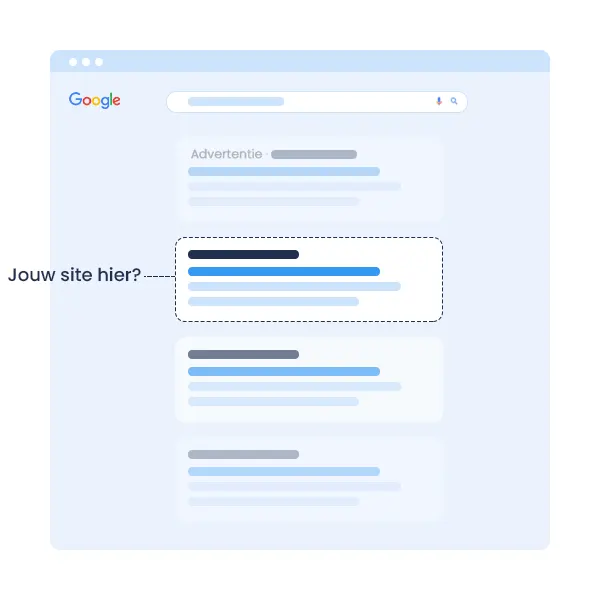 Types of SEO
To effectively improve your website's visibility, it's important to understand the different types of SEO and how they work together for a well-rounded strategy. There are different types of SEO that you can apply to improve your search engine optimization. These include on-page SEO, off-page SEO, and technical SEO.
On-page SEO means optimizing your website content, such as using relevant keywords, creating valuable and informative content and improving the structure of your website.
Off-page SEO, on the other hand, focuses on getting external links and relevant backlinks from other websites to increase your website's authority and trust in the eyes of search engines.
In addition, there is also local SEO, which focuses on optimizing your website for location-based searches. This includes using local content, adding location-specific keywords, and claiming your business listing on Google My Business.
Technical SEO focuses on improving the technical aspects of your website, such as loading speed, mobile-friendliness and security.
By combining all these types of SEO and applying them effectively, you can improve your search engine optimization and make your website rank higher in search results.
International SEO
When entering the global markets, it is crucial to consider international SEO. This helps to adapt your website to different languages, cultures and search behavior of users around the world. International search engine optimization ensures that your site is easily found by people in different countries, leading to increased traffic and potential customers.
This is achieved by creating effective content specific to each location and optimizing your site with certain keywords that match the needs of your target audience. Another important aspect of international SEO is getting relevant links from websites that are popular in the countries you are targeting.
This not only helps make your website more visible to local users, but also improves your credibility and authority in the eyes of search engines. By paying attention to international search engine optimization, you can increase your online presence on a global scale and ensure the success of your business in international markets.
Technical SEO
When growing your global online presence, don't overlook the technical SEO aspects of your website as they play a vital role in achieving higher rankings in search results and attracting more visitors.
Technical SEO encompasses a wide variety of elements such as improving website loading speed, optimizing the mobile experience for users, ensuring a clear and logical site architecture, and identifying and resolving crawling and indexing issues. Engaging SEO specialists can help identify and address any technical issues, resulting in better website performance in search engines and better alignment with the needs and expectations of your target audience.
Technical SEO is an ongoing process as search engine optimization and the technologies used to build and maintain websites are constantly evolving. So it is essential to conduct regular SEO technical audits and keep your website up to date with the latest best practices and techniques. Moreover, it is crucial to ensure that your website functions well on different mobile devices, as the use of smartphones and tablets for internet browsing continues to increase.
By focusing on technical SEO, you ensure that your website is not only attractive to search engines, but also user-friendly and accessible to your visitors, which in turn can lead to higher conversion rates and better long-term success online.
Local SEO
The importance of local SEO is increasing as companies focus on attracting customers from their immediate area. It's all about optimizing your online presence for local searches and strengthening your local reputation.
Obtaining local backlinks, for example from local businesses or directories, is an important part of the process. Local SEO is an excellent alternative to search engine advertising because it allows you to rank higher in search results for queries within a specific region.
To be more visible locally, it is important that your company is well represented on Google Maps. Make sure your Google My Business page is up to date with accurate and relevant information, such as opening hours, address and contact details. Collecting positive customer reviews is also essential to boost your local reputation and improve your local SEO.
By applying these strategies, you'll be better positioned to attract customers from your immediate area and take advantage of the growing interest in local SEO.
B2B SEO
After exploring local SEO and understanding its importance in targeting local customers, it's time to focus on another crucial search engine optimization strategy: B2B SEO. If your business primarily focuses on other businesses rather than individual consumers, B2B SEO is essential for improving your online visibility and attracting potential business customers.
B2B SEO is a combination of search engine optimization techniques specifically tailored to the needs and challenges of businesses targeting other businesses. This includes optimizing your website for relevant keywords and building valuable relationships with external websites for strong backlinks.
It is also important to monitor and analyze your website using tools such as Google Search Console to gain insight into your performance and address any issues identified by search engine manufacturers. By focusing on B2B SEO, you strengthen your online presence and position your company as an authority in your industry, increasing your chances of attracting new business customers.
B2C SEO
Unlike B2B, B2C SEO focuses on appealing to individual consumers and increasing your online visibility to a wider audience. Search engine optimization plays a crucial role in attracting potential customers and generating sales.
B2C SEO is all about creating content that appeals to a wide range of consumers. This often means optimizing your website for FAQs and popular keywords that are relevant to your products or services.
The goal of B2C SEO is to make your business stand out in search results so consumers can find what they are looking for faster and easier. In B2C SEO, it is important to focus on direct results, but it is also essential to understand that search engine optimization is an ongoing process.
Consumer needs and search algorithms are constantly changing, and it's important to adapt your strategy to these changes to stay competitive. Stay on top of the latest trends and developments in B2C SEO and make sure your content stays up-to-date and relevant.
By investing in search engine optimization and applying effective B2C SEO strategies, you will increase the visibility of your business, attract more visitors and ultimately increase your sales.
SEO migration
When you decide to move or restructure your website, it is crucial to draw up an SEO migration plan. This ensures that you maintain your current search traffic and rankings. The migration process can have a huge impact on your site's performance if it's not done properly.
There are many aspects to take into account. For example, you have to maintain and optimize high-quality content in the field of technology. It's important to plan your new content carefully and make sure it meets the needs of your target audience. This way you continue to attract the right visitors and offer a positive user experience.
A successful SEO migration can deliver a number of benefits, such as improving your website's loading speed, reducing errors or issues, and attracting more organic traffic. To achieve this, you must draw up a step-by-step plan and carry out the migration carefully.
This includes analyzing your current SEO performance, identifying areas that need improvement, creating new content and implementing technical changes. By following these steps and keeping a close eye on how your website performs after the migration, you will ensure that your rankings and traffic are maintained. This way you continue to benefit from the benefits of search engine optimization.
Supporting SEO services
It is impossible to overstate the importance of supporting SEO services. They are crucial for strengthening your online presence and attracting valuable visitors to your website. A real visitor who comes to your website via a search engine is often more interested in your products or services than someone who comes in via an advertisement or social media. This means that your visitor can contact you directly and has a higher chance of becoming a customer.
By investing in supporting SEO services, such as optimizing your content, increasing the number of links to your website and improving the technical aspects of your site, you ensure that you stand out among your target audience and outshine your competitors.
A few examples of supporting SEO services are:
Conducting extensive keyword analysis to determine which terms to target.

Creating high-quality and relevant content that meets the needs of your visitors.

Building a strong link profile by collaborating with other websites and influencers in your industry.

Optimizing your website for mobile devices, as more and more people use their smartphones or tablets to search for products and services.
By making direct contact with an experienced SEO specialist or an agency that specializes in search engine optimization, you can ensure that your website scores on all important points and significantly increase your online visibility.
Content and copywriting
Creating compelling, engaging and valuable content is the key to success for any website. It not only attracts visitors but also keeps them coming back for more. Good content is not only essential for the user experience, but also plays a vital role in search engine optimization (SEO).
Search engines, such as Google, value quality content that is relevant and informative to their users. This means that when writing content, both your audience and the search engines should be considered.
To improve the quality of your content, it is important to do keyword research and include the right keywords in your content. This helps you to be found better by your target group and to score higher in search results. In addition, your content should be up-to-date, unique and well-structured, with clear headings and sub-headings so that it is easy to read and understand for both your visitors and search engines. Using images, videos and other media can also improve the attractiveness of your content and have a positive effect on your SEO results.
Linkbuilding
To increase the ranking of your website in Google, link building is an essential strategy that you should definitely focus on. Link building involves encouraging other websites to link to your website, which increases your site's authority and credibility in the eyes of search engines such as Google. This can be done in several ways, such as:
Posting guest blogs on other websites.

Sharing your content on social media.

Creating valuable, shareable content that others will naturally want to link to.
However, not all links are created equal: quality is more important than quantity. Search engines look at the relevance and authority of the websites that link to you. Therefore, make sure you get links from reliable and related websites in your niche. Obtaining low-quality links can even harm your search engine optimization. Therefore, spend time developing relationships with other websites and creating valuable content worth sharing and linking to.
SEO tools and software
Now that you understand the importance of link building, let's explore another essential aspect of search engine optimization: SEO tools.
These tools can make your optimization efforts more efficient and help you get better results in search engine rankings. They also save you time and energy by automating some SEO tasks.
There are several SEO tools available, each with unique features and capabilities. Some popular tools are:
Google Analytics

Moz

SEMrush

Ahrefs
With these tools you can:
Perform keyword analysis

Monitor the performance of your website

Analyzing your competitors' strategies

Identify areas for improvement
By using these tools, you can make informed decisions and better understand the impact of your SEO efforts on the overall performance of your website.
Intensive and continuous process
Imagine immersing yourself in an intensive and ongoing journey, in which you continuously refine and improve your website's SEO performance to achieve the best possible results.
This means you need to dedicate time and resources to stay on top of the latest trends, best practices and algorithm updates to ensure high rankings in search engine results. You will:
Monitor your site's performance.

Conduct keyword research

Optimizing the content of your site

Build quality backlinks
All while keeping an eye on your competition to stay ahead.
In this intensive and ongoing process, you will learn to make data-driven decisions and adjust your strategies accordingly. You will become adept at identifying areas for improvement and taking corrective action to resolve any issues.
Regularly analyzing your website's performance and making the necessary adjustments will help you keep up in the ever-changing SEO landscape. The ultimate goal is to consistently generate organic traffic and improve your site's visibility, ultimately leading to increased conversions and business growth.
Remember that SEO is a marathon, not a sprint, so be patient and persistent in your efforts to get to the top.
SEO by Bakklog
Imagine the frustration of having a website buried deep in search results due to a backlog of unhandled SEO tasks. It's enough to make you feel overwhelmed and discouraged as an entrepreneur.
This is where SEO by Bakklog comes in to save your day. They provide a comprehensive approach to address your website's SEO shortcomings and work diligently to bring your site to the fore in search results. This ensures that you don't miss out on valuable traffic and potential customers.
We focus on creating a custom plan that aligns with your specific website needs and goals. Their team of SEO experts will conduct a thorough assessment of your site's current performance, identify areas for improvement, and come up with an effective strategy to optimize your site for search engines.
Through a combination of on-page and off-page optimization, content creation and link building, they will help your website climb higher in the rankings and increase its visibility. This will generate more traffic, leads and ultimately sales for your business.
So, put your SEO worries to rest and trust SEO by Bakklog to take care of it for you.
10 steps to SEO success
Starting your journey to SEO success involves a series of strategic steps that will quickly reap the benefits of increased visibility, traffic, and conversions.
The first step is to conduct extensive keyword research to determine the most relevant and high traffic keywords for your target audience.
Once you have a solid keyword list, optimize your website's content, meta tags, and URLs to ensure that search engines can easily crawl and index your site.
It's also crucial to create high-quality, engaging content that resonates with your audience and encourages them to share it across their networks.
Another essential step is building a strong backlink profile, as search engines consider this an indicator of your website's credibility and authority.
Reach out to reputable websites within your niche and request a link back to your content or collaborate on guest posts.
In addition, you optimize the technical aspects of your website, such as site speed, mobile-friendliness and user experience, to ensure that your visitors have a seamless and enjoyable experience on your site.
Finally, don't forget to track your progress using analytics tools like Google Analytics, as this will help you identify areas of improvement and measure the effectiveness of your SEO efforts.
With a well-planned strategy and consistent efforts, you'll be on your way to SEO success in no time.
Assess potential and calculate ROI
Assessing your website's potential for growth and improvement is essential, as this will help you identify areas that need attention and strategically allocate resources to maximize your online presence and performance.
Start by conducting a thorough analysis of your website, including current search engine rankings, traffic, and conversion rates. Identify any gaps or weaknesses, such as poor keyword targeting, low-quality content, or technical issues, and develop a plan to address them.
In addition, take note of your competitors' strategies and successes, as this information can provide valuable insights and inspiration for your own search engine optimization efforts.
To accurately assess the potential of your website, it is important to set clear, measurable goals and benchmarks. This could include improving search engine rankings for specific keywords, increasing organic traffic, or boosting conversion rates. Setting these goals will give you a better understanding of what to focus on and how to measure your progress over time.
Moreover, you should not be afraid to seek professional help or invest in SEO tools and resources as they can significantly improve the efficiency and effectiveness of your search engine optimization strategy.
Ultimately, the key to success lies in constantly evaluating your website's performance and making data-driven decisions to optimize and improve your online presence.
Free SEO scan
Discover the true potential of your website with a free SEO scan, which helps you identify areas for improvement and increase your online visibility.
A free SEO scan is an essential tool in search engine optimization. It enables you to analyze the organic findability of your website and find the most effective strategies to reach your target audience.
By assessing your website's performance against your most important keywords, you gain valuable insights into your current online marketing approach and discover opportunities for growth. Don't miss out on the benefits of a free SEO scan as it can be the key to unlocking the full potential of your website.
With this invaluable information at your fingertips, you can optimize your search engine optimization efforts, fine-tune your online marketing strategies, and ultimately drive more traffic to your website.
By improving your organic findability, you will enjoy higher search engine rankings, increased brand awareness and a stronger online presence - all essential components of a successful online business.
Request a
free SEO

scan

After we have received your application, we will get to work immediately. We will share and discuss the findings of the analysis with you via email. With our practical tips you can get started yourself, but our specialists are also ready to take the work off your hands.
Our approach
1. We receive your request
2. Our specialists get to work
3. You will receive the results within 2 business days
4. We discuss the points for improvement