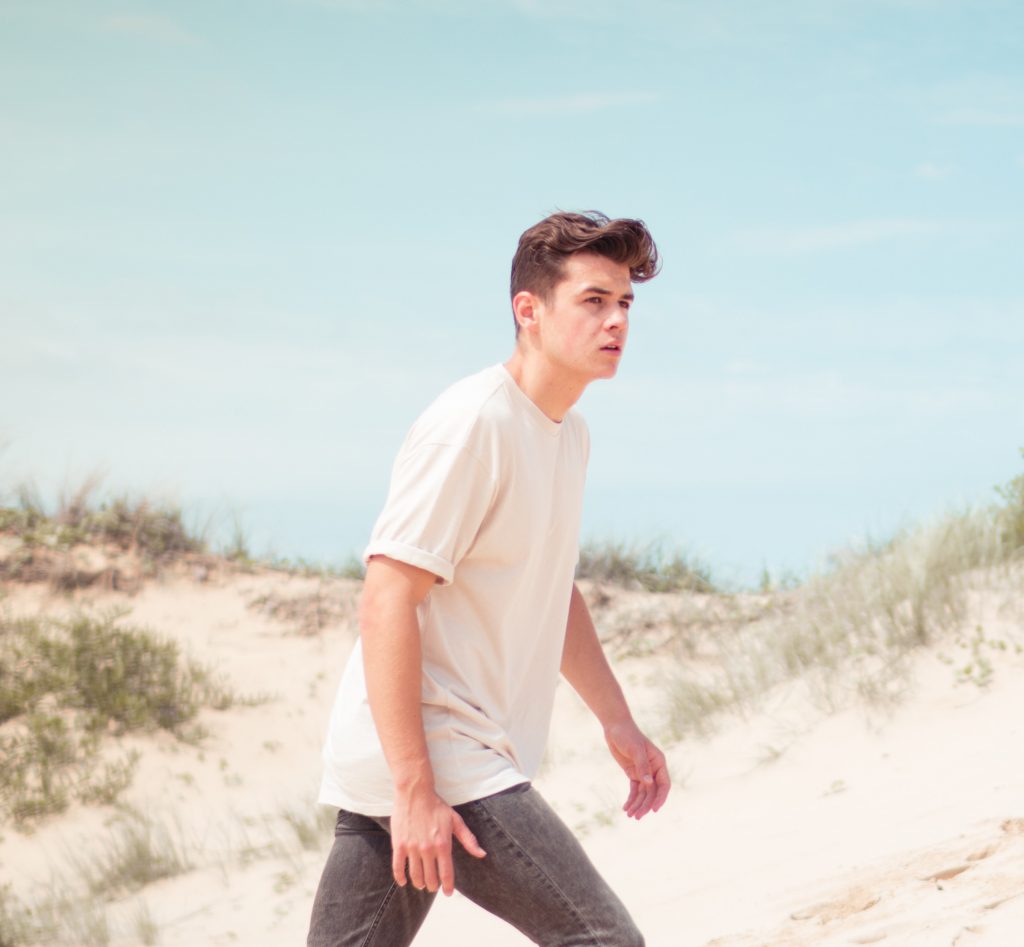 Linkbuilding strategy for 2022: Our best tips
Link building is a technique that has been around for a long time as part of SEO. Why? Because it is an important process. By having more links pointing to your own website, you will quickly rank higher in Google.
There are many different ways to build links, and it can be difficult to decide on which link building tactics to use.
Getting started with your link building strategy in 2022? Link building is a topic that can give many entrepreneurs a headache. There is no quick growth hacking strategy to link building; it simply takes time and the results can be uncertain.
If the results are uncertain, why should you invest time and is it still a relevant technique in 2022?
Link building in 2022 - why it's still important
In this article I am going to share with you our best link building tips. Linkbuilding remains an important SEO component within the Online Marketing world and I want to make sure that I can improve your understanding of this essential technique.
Link building in SEO terms literally means that links are created on your own website and external websites. The purpose of this is to make your website more popular and build a higher authority, which Google rewards with a higher position in the organic search results.
Which keywords and pages would I like to drive more traffic (and visitors) to?
You must clearly determine in advance for which keywords you would like to be found. Next, it is important to determine which pages of your website best suit this. Do a thorough research for the right keywords.
Categorize these words based on importance and relevance to your business. Then make a clear overview of which services/products, i.e. which pages of your website, best match these keywords.
Once this is all clear, you can analyze the structure of your website.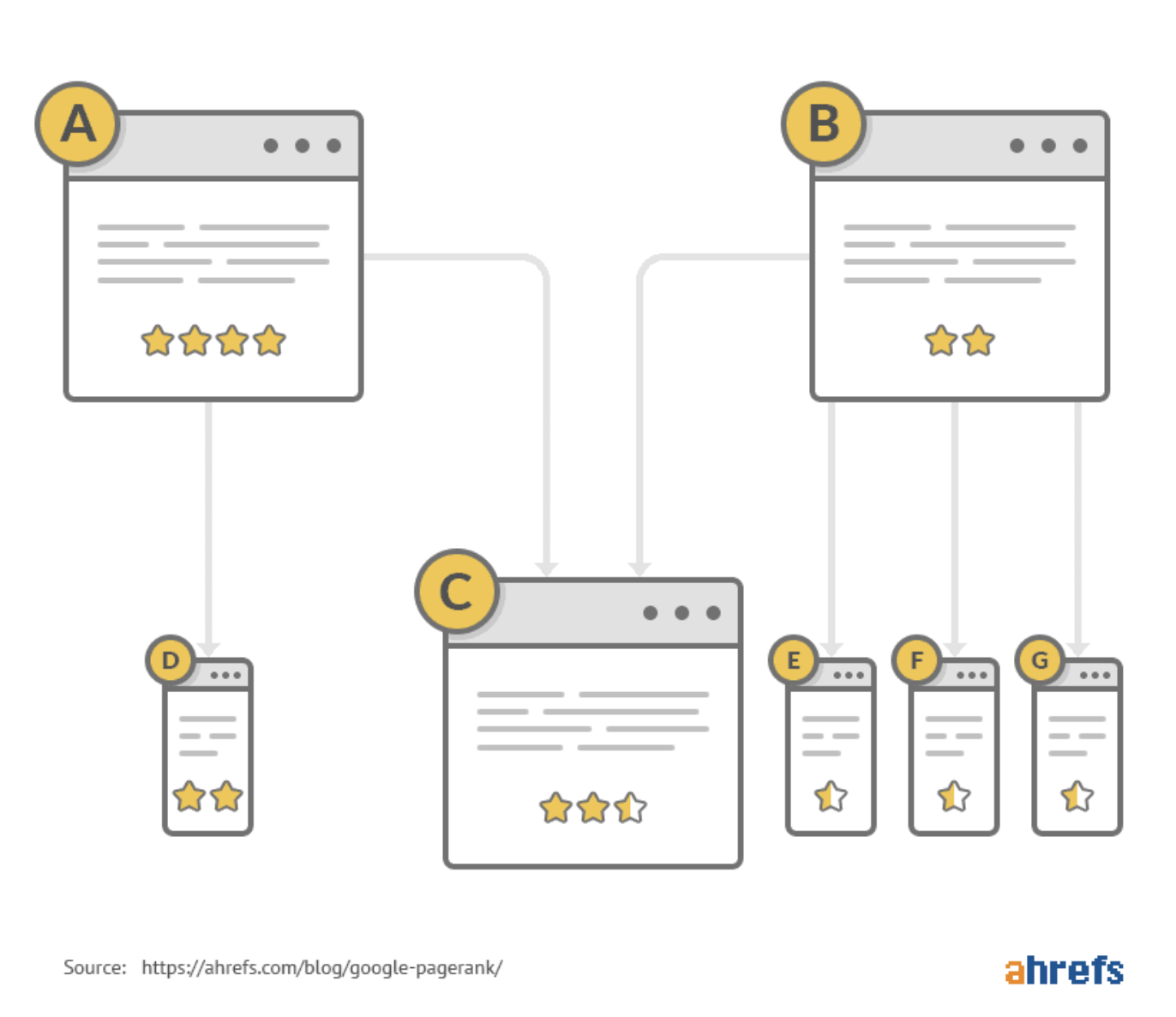 The internal structure of your website
Link building also starts with a good layout within your website. You must ensure that 'every page' is easily accessible and structured. This refers to the often mentioned pyramid structure.
Simply put, this means that a homepage is at the top and has a navigation menu to several main categories. Then per category there is again a subdivision into articles, products or a further division into subcategories. Once this structure is in place, you can start expressing authority by distributing internal links on your website.
The number of internal links
Every page of your website should have at least one internal link. This means that every page of your website also links to another page of your website. Google considers this important, because the potential visitor can easily find even more information about certain topics within the same website.
Google measures not only how important each link is per page, but also how many internal links you place in numbers on your own website. To create enough authority with internal links, you must not only create valuable internal links, but also "sufficient" internal links.
The number of incoming external links
It is also important to build a large network of external links. This means that other websites refer to your website. This can be via a blog article, a comparison website such as BuyVia or Become.
There is an unwritten rule to this. Make sure there is a good variety in the types of websites that provide the inbound external links. Google rewards it if you have a diversity of different qualitative external links.
Make your online presence unforgettable, instantly.
Be the first to know about the latest online trends. Sign up for our monthly newsletter and get the freshest tips and tricks, delivered to your inbox once a month.
Optimization of anchor texts
It is important when creating a clickable link on your website that you use an anchor text. An anchor text is displayed as an underlined or alternatively colored word (blue in most cases). The anchor text is always a reference to another page and therefore people should always be able to click on it.
It is important to mention your company name, because then it is easier for Google to recognize who you are exactly. In addition, it is also good, if you have a blog, to refer to other blog articles. In this way you also give more value to your blog articles. But you could also approach this when offering your services or products. Such as an extra addition to the service or product.
To make it even easier for Google, it is best to use 'Exact Matching Keywords' in your anchor texts. Google will then understand even better why you link to another page and why that is valuable.
The types of 'external links'
You can receive external links from all kinds of platforms and websites, such as:
Social Media Channels

Directories, such as the Whitepages

Business directories, such as Yelp

Blog websites

Partner pages

Comments in Forums
You can find many websites that may want to create an external link to you. The advantage of this is that you can build a good authority. As soon as several qualitative websites link to your website, this indicates to Google that your website also has such good quality content. Google then rewards good authority in the organic search results.
The No-Follow Link
You can assign a no follow attribute to an external link. This means that Google will no longer follow this link. If there are external websites (spam) that are not relevant to the products or services you offer, you can assign the external links of this website a no-follow attribute.
Outsource link building in 2022?
As you may have already read, the subject of Link Building is quite diverse with different rules. It is also not easy to do this alone without sound advice. Our team of experts can take care of handling SEO the right way for your websites.
Do you want to outsource your SEO for the best positions in Google? Start your search engine optimization today, and schedule a call with one of our Client Advisors. Request a quote and we'll make sure to take a look at your current situation to give you the best possible package, fitted to your specific needs.