Pay Per Click Services
Bakklog is a leading Pay Per Click (PPC) management company that uses paid search to drive sales for your business.
Whether you want to increase conversions, website traffic, or both, our PPC services will help you achieve your online marketing goals. Our experts manage your digital advertising efforts, plus measure and maximize your ROI from PPC on every channel.
Download our infopack
Data Driven Results
At Bakklog, we're experts in our craft. We've worked with hundreds of clients on PPC campaigns that have driven meaningful results for their companies, and our testimonials highlight our focus on quality!
$5M
Revenue
in results for our clients *
-28%
Decrease
in cost per lead *
+ 40 %
Increase
in Click Through Rate (CTR) *
* Results based on measuring conversions across all our PPC campaigns over the past five years.
Bakklog helps clients manage their PPC campaigns to start driving revenue
PPC, or pay-per-click advertising, is one of the best ways to target your most qualified audience. It allows you to reach them where they're already looking, and gain a leg up against competitors. At Bakklog we have driven over $5 million in results for our clients over the past 5 years.
Bakklog can deliver a custom PPC campaign to help you increase both conversions and revenue for your company with our pay-per-click management services. Working with our experts means your business can see up to a 20% lift in the performance of your PPC campaigns.
Are you ready to get started with paid advertising? Contact us online to chat with an experienced strategist from our PPC services team about earning more revenue with PPC ads.
PPC Management Services
Our PPC management services covers the following ad platforms:
Google Ads (Search & Display Network)

Bing Advertising

Facebook Ads

Instagram Ads

LinkedIn Ads

Campaign Setup

Campaign Optimization

Remarketing/Retargeting (across search engines and social platforms)
What's Included in our PPC Management solution?
Our agency's PPC management services include the following tasks as part of monthly management:
Bid Management

Ad Placement and Targeting Adjustments

Keyword Management

Ad Copy Optimization and Testing

Cost and Performance Analysis

Check In Calls/Meetings

Monthly Campaign Performance Report
Testimonials
Read our reviews and see what people are saying about our PPC management solutions and the results.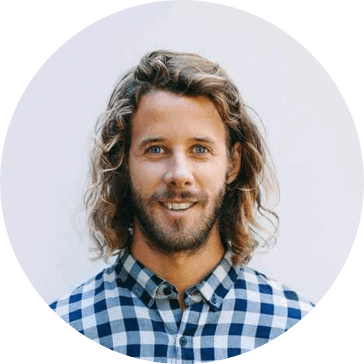 Bakklog's Approach to PPC Management
Every agency will approach PPC from a different angle. Here are the nine core beliefs our PPC program is based on:
#1. You own the account
Your PPC account is an asset. You paid for it to be built and optimized, and you should own it, regardless of who your PPC management agency is.
#2. Optimize for Conversions
You care about leads and/or sales, not clicks, or impressions, or click-through-rate (CTR), or any other vanity metrics. We only optimize for the metrics your business understands and cares about.
#3. Clear and concise reports
We report on the metrics your business cares about, and spare you the technical gibberish. Unless you want to nerd out, then we're happy to talk shop. Otherwise we'll keep it easy to read and we'll avoid technical jargon.
#4. Open team
Bakklog's PPC program is built to support the efforts of our overall digital marketing department, specifically content marketing, conversion rate optimization (CRO) and search engine optimization (SEO).
#5. No long-term contracts
Our PPC contracts run month-to-month and require 30 days notice to cancel. We believe the best way to keep a client around is to do an amazing job, not lock them into a long-term contract.
#6. No auto-pilot
We manually manage campaigns on a daily and/or weekly basis depending on the velocity of the spend. This ensures our PPC managers are always keeping a pulse on the account performance and making improvements quickly.
#7. Dedicated point of contact
Each client has a dedicated point of contact, who provides weekly updates, responds to any questions in less than 24 hours, attends weekly or monthly calls, and is available for questions whenever needed. Our account managers will also continually post updates for clients on our project management software, Trello.
#8. We work with experts
While we use some technology to track and tweak campaigns, the people we have managing the accounts are the reason for performance improvements. From our account managers, to PPC specialists, to graphic designers and web developers, we invest heavily in recruiting and retaining the most-talented people around.
#9. Take your campaigns to the next level
When Bakklog takes over any new PPC accounts, our goal is to set a new high score. While maintaining an account is great, that's not what drives us. We're passionate about showing how much we can improve when given the opportunity. It's not uncommon for us to increase conversions by 50-90% (while driving down the costs) in the first several months.
Let's start your digital journey
Want a free Digital Marketing strategy tailored to your business? Tell us about your needs, we'd love to collaborate with you.