Discover the secret to a truly
profitable

website

A good website is an investment in your business. We build profitable websites that make your company visible online. As an entrepreneur, you are unique and we ensure that your website leads you more.

With more than 5 years of experience and by thinking strategically and working hard, we make sure you make more profit online. We do this by building custom websites, with strong branding, that connect well with online marketing campaigns.

Download our info pack
The ingredients for a profitable website
With the components below, we ensure that your new website becomes a really profitable lead magnet.
SEO Optimized
Companies that are easy to find in Google get by far more visitors than their competitors. With an optimized website, your findability is improved. This also ensures you don't pay a start-up fee for SEO.
Responsive Design
A responsive website is a site that automatically adapts to the size of each screen. This ensures that your website is clearly visible on all devices such as PC, tablet and mobile.
Free SSL certificate
We activate your free SSL certificate if you have your domain name registered by Bakklog. The data that is sent between your visitors' browser and web server is encrypted to keep their data safe.
Strong User Experience
Good web design is a success for us if form, content, interaction, and technology together ensure the best user experience (UX). Our websites create a lasting impression for your visitors.
Google Analytics Integration
By using Google Analytics, you can turn your website into a sales booster. In addition to the integration, we can provide reports that you can use to measure and improve your visibility.
Tested Code
All applications built by us are extensively tested by an in-house Quality Assurance (QA) team before they are delivered. This minimizes the chance of errors for your (future) customers and visitors.
Web Design & Development
Our business is built on relationships. We believe that repeat business and growth stems from great work that keeps our clients coming back and NOT on sales pitches, but a true partnership with measurable results. This is why many of our clients have been with us for over 5+ years.
We take your investment in your business' website and online marketing very seriously. With critical focus on providing our clients the best web design solutions in Miami and other parts of the world. Hand-crafted and user-friendly while providing innovative website development and digital marketing that delivers actual results.
Our professional in-house web designers and developers have been sharpening their skills and utilizing the latest and greatest technologies to help our clients achieve their online sales goals year in and year out. At Bakklog, we stay true to our philosophy that effective website and eCommerce solutions combine a great web design, user experience, rock-solid technology and integrated web marketing.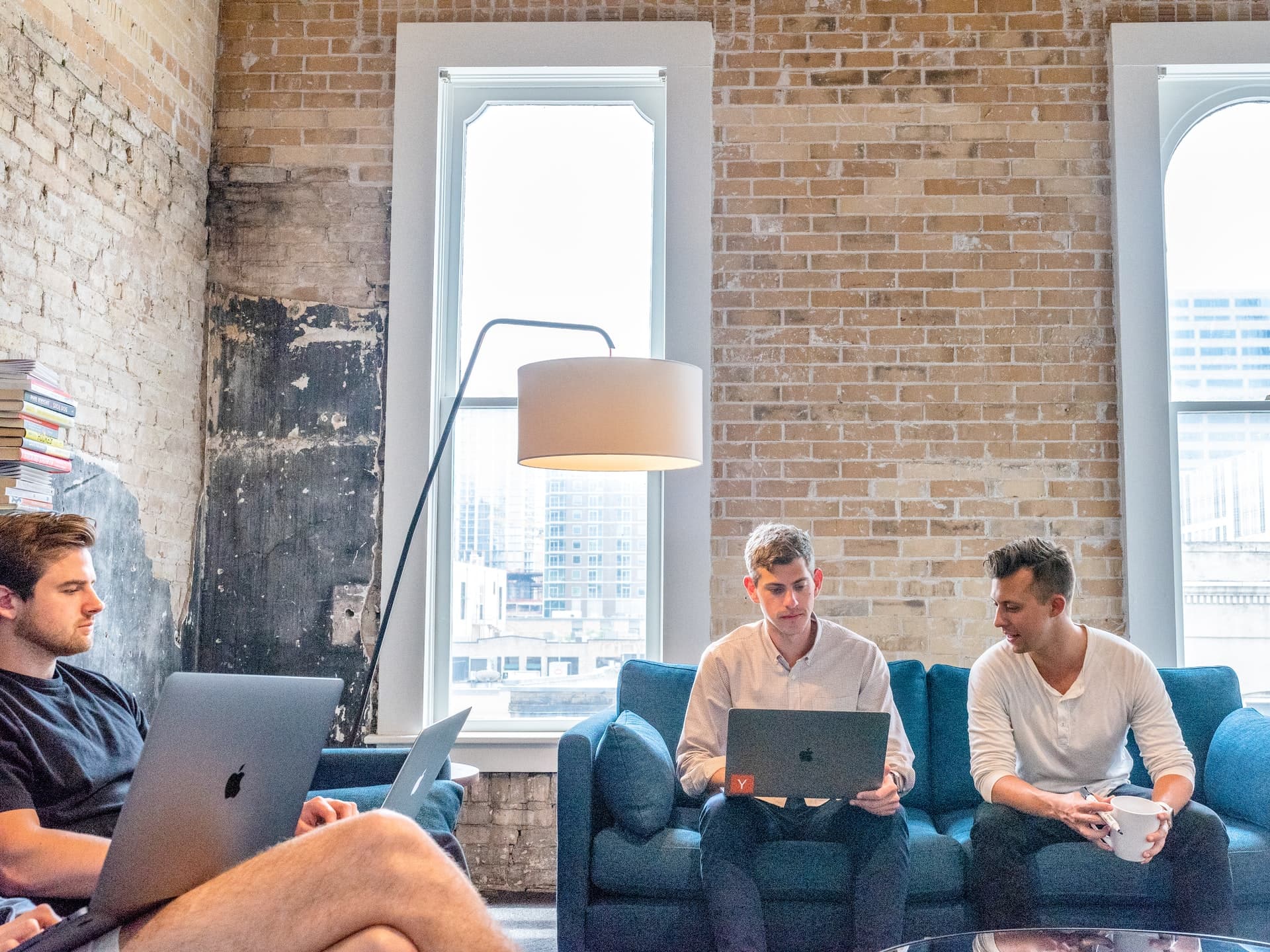 Why Bakklog?
We are an experienced and passionate team of professionals that live and breathe web design and development. All our services are offered in-house and are integrated to exceed your business requirements and maximize your online potential.
Forward thinking
Plan it, create it, launch it. We collaborate seamlessly with everyone on your team, and ensure that your website is future-proof. Once you start growing, your website will scale along.
Tailor-made websites
All our websites are built in-house using the latest web technologies (listed down below). We build custom websites that are tailored to your business, goals and audience.
Highly skilled team
Our founders, marketers, web developers and UI/UX designers have all worked with and at unicorn startups such as Tumblr, Uber and Airbnb. We know what it takes to succeed!
Track record
After 5+ years and hundreds of web design and development projects, we are proud to have generated over 500.000 leads for our clients all across the United States & Europe.
A new website within two weeks.
Now temporarily a
free strategy conversation
worth $ 795,- with which you can immediately start your online marketing activities.
Do you want to get more leads, customers and turnover from your visitors?

Don't have a website yet or is it time for something new and better?

Are you ready to take your conversions through the ceiling?

Optimized for SEO lead generation campaigns
Testimonials
Don't just take our word for it – see what our customers say about working with our team of web design and development experts.



Frequently Asked Questions
Are you curious about the possibilities and the differences between Bakklog and standard WordPress or Wix solutions? Read our FAQ. Is your question not listed? Schedule a free strategy meeting with one of our experts.
What kind of CMS does Bakklog use?

At bakklog we use Storyblok. Storyblok is a headless CMS which means that it is disconnected from the source code of your website. This gives you continuous updates and allows you to manage your website yourself, change texts, add or change photos and even add your own pages. Read more in our blog post: Storyblok - A Headless CMS That Will Upgrade Your Content Delivery Experience

Can I add pages to my website myself?

Yes. We use a grid solution developed by Bakklog that allows you to build pages yourself with all the desired flexibility. Would you rather leave this to us? Then that is of course also possible. With the Storyblok CMS you can add pages at any time, manage your blog yourself and easily expand it. For our regular customers, we organize online webinars in which we teach you everything about Storyblok.

What does the Storyblok CMS cost monthly?

The Storyblok CMS has different price levels and a suitable solution for every type of company. The subscription can be taken out monthly (or annually with a discount) via your personal Storyblok account. After we deliver your website, you can decide for yourself which subscription best suits your company. Curious about the Storyblok pricing and the possibilities? Read more on the Storyblok pricing & plans page.

What does Bakklog use to build my website?

We build all websites with Vue.js and Nuxt.js. Nuxt.js is a framework built on top of Vue.js. Nuxt.js takes away the client/server distribution and takes care of the entire UI rendering of the project. This means that Nuxt.js actually builds the HTML when the page is loaded. This allows search engines to index pages correctly. Normally JavaScript code is not 'search engine friendly', but Nuxt.js is. Since most of what Nuxt does happens during the development phase, you get a lot of features with just a few extra kilobytes added to your JavaScript files. That again means: fast!

How much will my website cost approximately?

The question 'what does a website cost' is just as difficult to answer as 'what does a car cost'. After all, a full option Audi is many times more expensive than a simple Volkswagen without power steering. Searching on Google for 'website costs' or 'what does a website cost' makes no sense at all because the cost depends on your requirements. Nevertheless, we try to give you an idea of the different prices for websites below.

In the case of a template, we can relatively quickly incorporate your corporate identity into the existing design, and you pay a lot less for a website. If you have a budget that is less than $ 3500, you will always end up with a template website. Do you want a custom website? Then the websites start from $ 10K, and depending on your wishes, this can go up.

What is included in the Bakklog hosting package?

Our hosting package first includes your domain name for the first year. Have you already registered the domain? Then we settle this against the start-up costs or your hosting package for the first year. In addition, we can help you set up a Google Workspace account with email inboxes and access to all the applications such as Google Docs, Google Meet, Google Drive, and more.

In addition, as long as you purchase a hosting package from us, we provide security, updates and backups. We can also arrange this for you if you need a high availability scenario where your website runs on multiple servers. Bakklog is an AWS Partner. Would you like to know more about the services we offer as an AWS Partner? Contact one of our sales reps.

Does Bakklog have digital marketers that can help make my website more visibile?

One of the digital marketing campaigns we recommend for new websites is Search Engine Optimization (SEO). With SEO our team works on making your website visible for potential customers that are searching for your products or services on popular search engines. Want to learn more? Take a look at our Local SEO services.

Can you help promote my website on social media?

We do not offer Social Media Marketing but would be more than happy to refer you to one of our highly qualified partners.
Recently completed web design projects
All of our websites are created in-house, by our talented Web Development team. Take a look at our web design portfolio below where you'll find examples of work we recently completed for many industries.
250+

Developers

100+

Websites Built

193

Google #1 positions

15K +

Leads Generated