Strong website helps Functional Restoration Program provider reach new patients
Around 84% of patients visit a healthcare provider's website before booking an appointment, according to Google. But, just because someone visits your website, that doesn't mean they will become a new patient. Bakklog worked closely with Serenity Healthcare Partners on a comprehensive medical website development project to create a welcoming site that creates a first-class experience for existing and potential patients.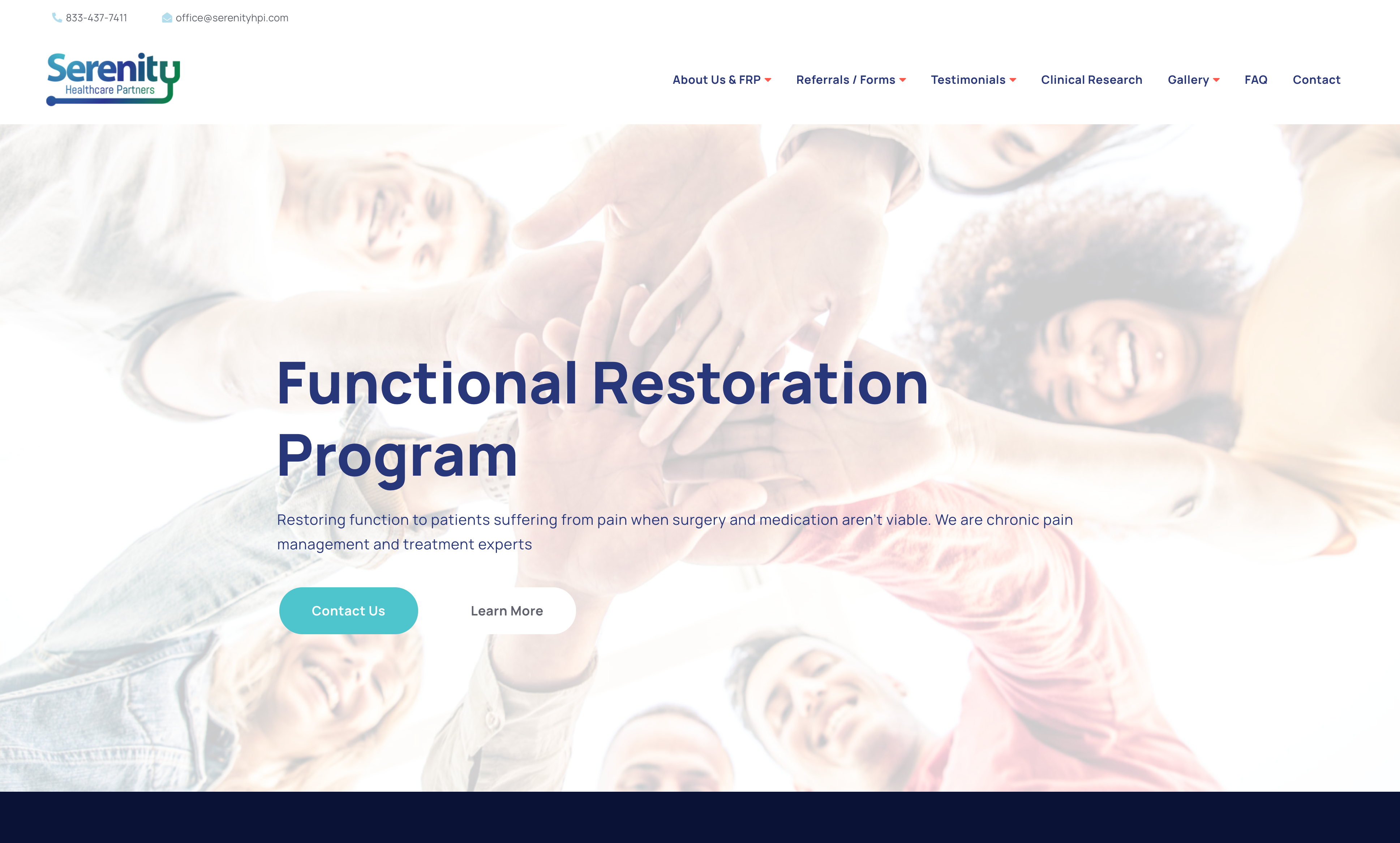 Introduction
Serenity Healthcare Partners is a functional restoration program for people suffering from chronic pain. Their team of experts help restore function to patients suffering from pain when surgery and medication are not viable. The program is holistic and doesn't just focus on physical pain and functioning: they also work with patients to improve mental health, emotional well-being, pain coping skills, medication optimization, and more.

Headquarter
Los Angeles, USA
Challenge
To take their website to the next level, Bakklog needed to create an on-brand and flexible design that can accommodate furture growth and additional website enhancements.
Our UI/UX team and Development team have built a flexible, secure and scalable website. As the business is ever evolving, we opted to integrate the Storyblok Content Management System (CMS) to make site updates easy and quick.
Bakklog's medical website design for Serenity Healthcare Partners included:
Website strategy and goal planning

Website architecture

Technical SEO optimization

Storyblok CMS integration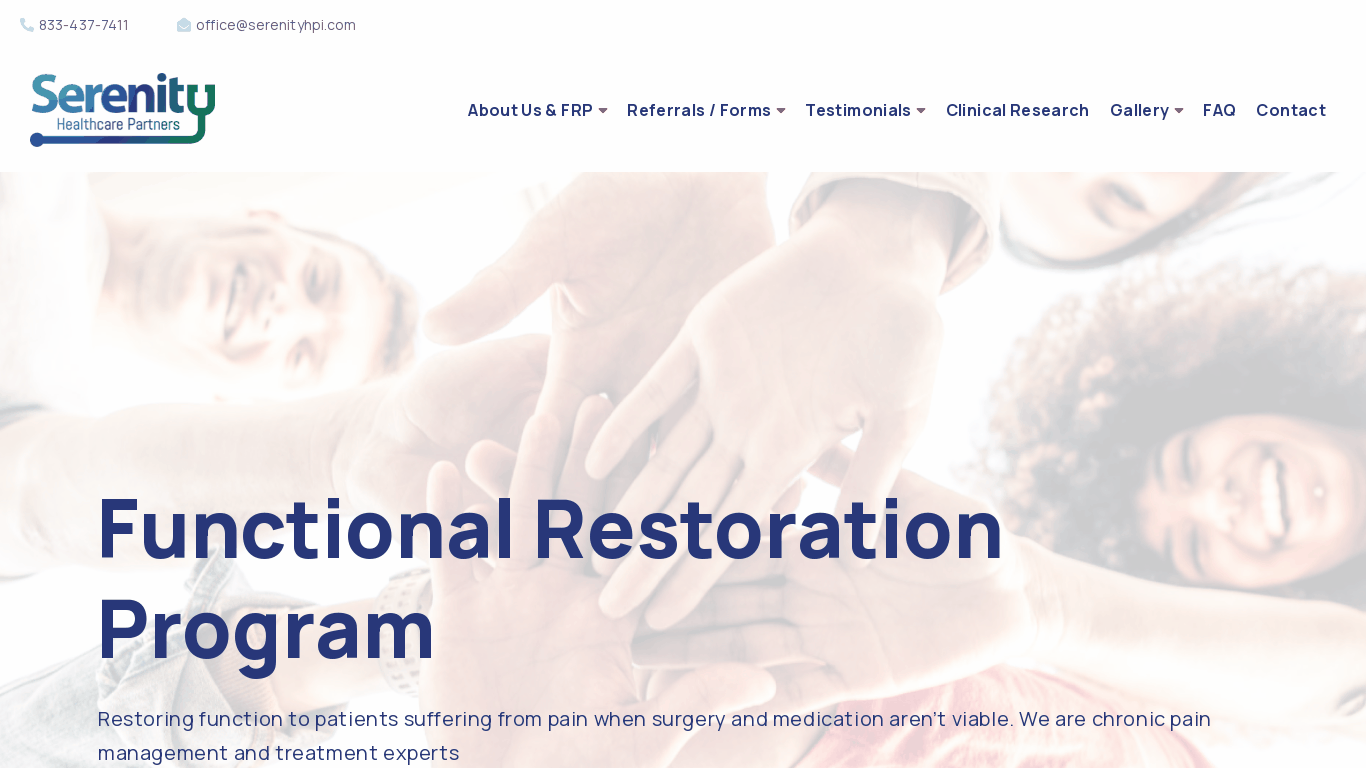 Results
Going above and beyond our client's expectations.
We have launched the website and are currently providing continuous support to keep the website fresh and intergrade new content whenever necessary.
81%
Decrease in bounce rate