Become a reputable player in the home renovation market
We built the Linsta platform from scratch after we applied our user focused and data-driven approach. With a friendly yet reliable look-and-feel Linsta is building a state-of-the-art match making process.
Introduction
Linsta is disrupting a market that lacks transparency and has been dominated by platforms that rarely innovate to protect consumers. The open character that the company has makes them unique in their industry. With their platform they are innovating the age-old matchmaking process between consumers and professionals in numerous industries.
Industry
Online Marketplace
Headquarter
The Netherlands
Challenge
Finding the balance between security, transparency, ease-of-use and offering a data-driven solution is a challenge in itself. The challenge was to build a match making process that builds trust between consumers and professionals to remove any friction.
The platform was in a concept stage when we started development and since our team has taken big leaps to build a reliable, scalable and robust back-end driven application whilst maintaining a clean interface that users love.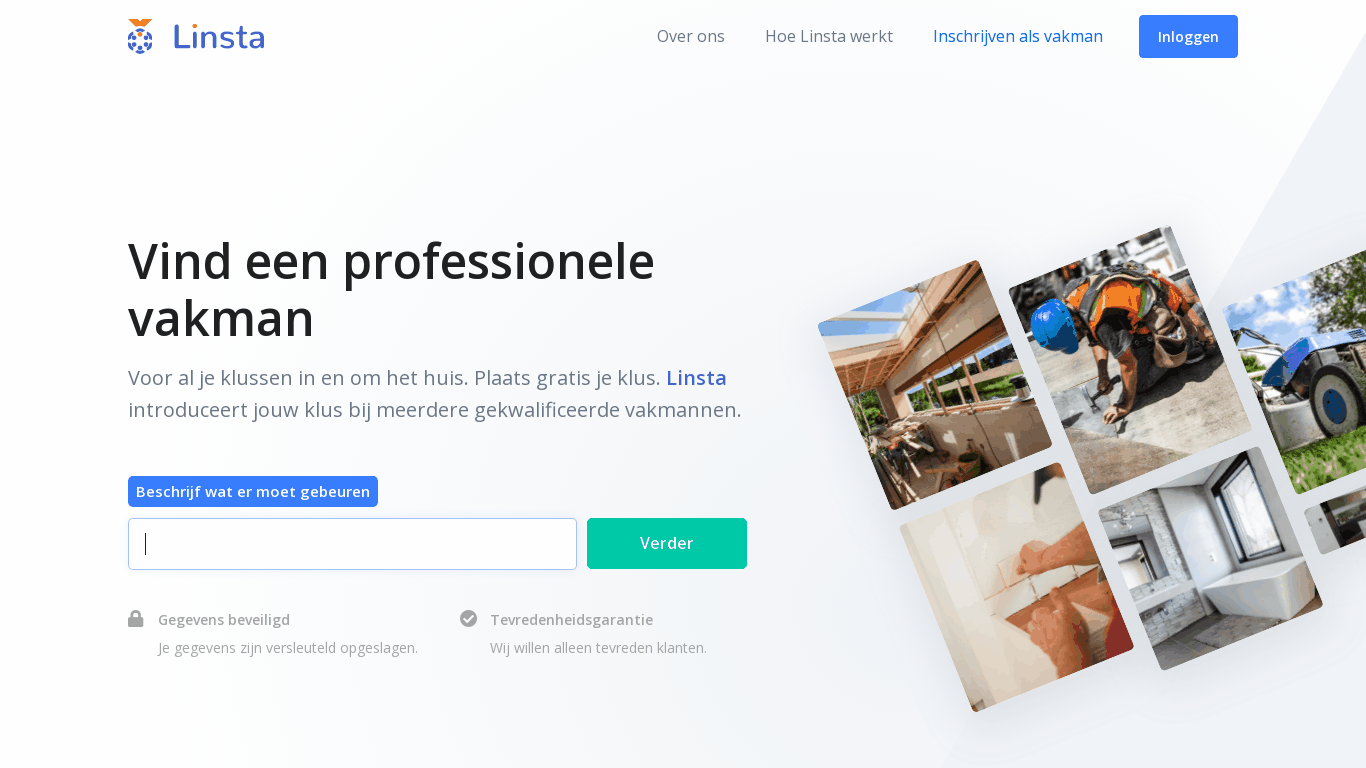 Results
Going above and beyond our client's expectations.
Our Development & Design team is finalizing the MVP and we're set to launch in the next few months. We're proud to have delivered a state-of-the-art application using Nuxt.js