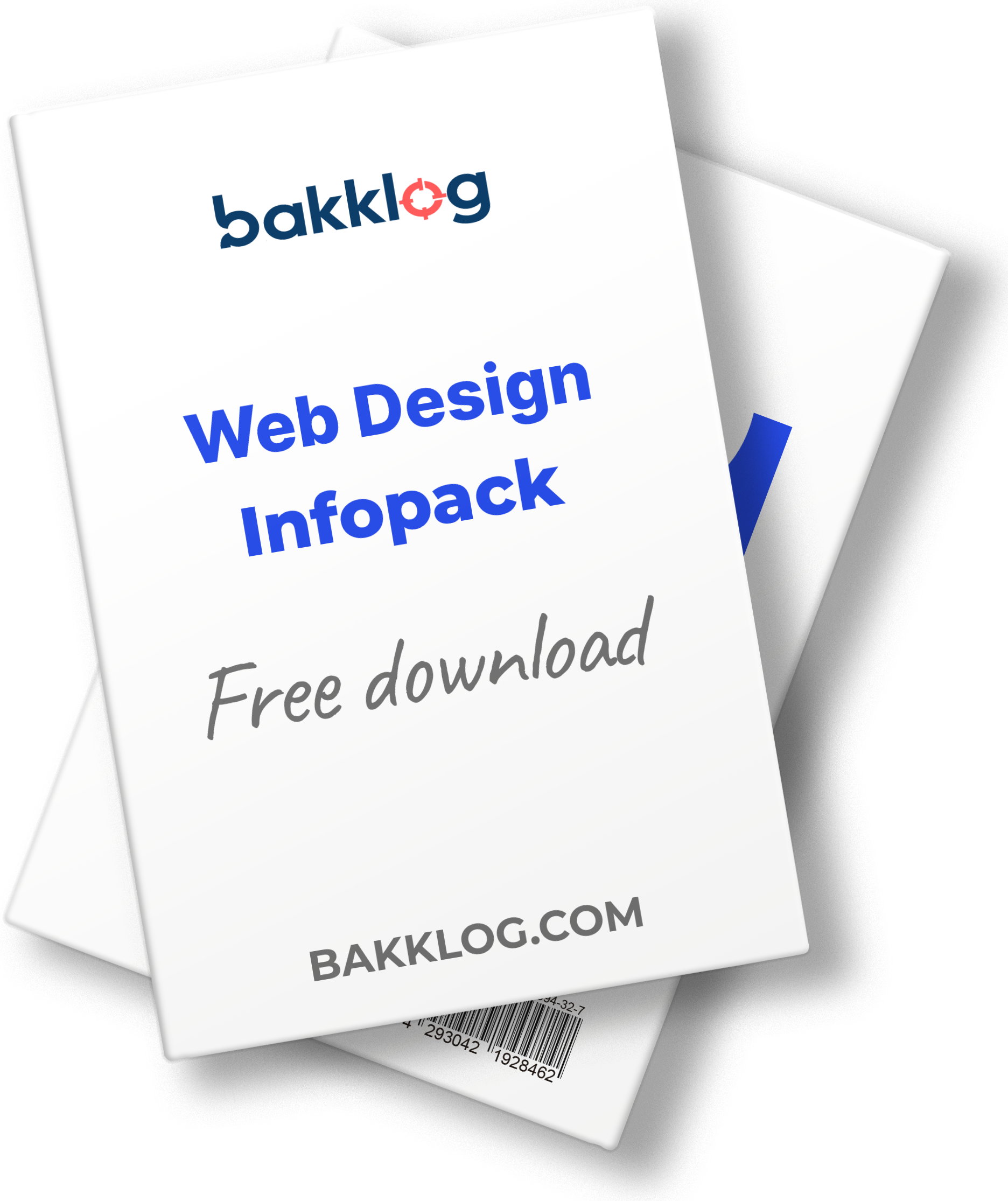 Get started in the world of Web Design
In our infopack, Bakklog provides an overview of our web design/development, search engine optimization and mobile app development services. You'll get to know our business, its history, and the benefits of the approach compared to cookie-cutter templates you typically get from cheap WordPress agencies.
Web Design: Why every business needs a custom website
Has the lack of profit you are making on your online business left you scratching your head? Time to get a custom web design to help expand your business.
Growing your online presence is a top priority if you want to maximize your profit. In today's world, people spend more time peering into their phones and computers than on the outside world. If you're going to make more profit, you need a solid foundation for your business online.
Sometimes, even after having an attractive landing page or a social media presence, a business might fail to generate the profit they expect. Or you might have a business website, but you can find a thousand other similar sites online.
Want to attract more traffic to your page? You need to stand out. Here are several reasons why you need a custom web design to grow your business.
A custom website allows you to work directly with a designer to make sure your brand is showcased at the forefront of your design

Cookie-cutter website templates available for free or little cost online aren't always the best when it comes to user experience

Using the proper CSS and HTML coding ensures that your website will be search engine friendly. With a free template, there's no guarantee that the coding will be correct

With a custom website comes a custom content management system (CMS). A CMS makes it quick and simple to update your website, from uploading pictures to publishing an article
Website users take note when they see a website that looks like something they've already seen. Investing in a custom website will increase your brand's awareness and let your audience know that you are serious about your business. Choosing a professional design also lets your visitors know that you can be trusted. Adding content to your website helps you gain authority with not only your customers, but with search engines, too.
What our customers say
Curious about what it's like to work with Bakklog? Explore our client testimonials and experience the impact of Web Design and Digital Marketing with the Bakklog team.
Don't let your website sabotage your sales
A website is the way to always be in contact with your customers. But developing a good website also has a number of challenges. In our infopack you will discover what is needed for a good website and how Bakklog can help you with this. Here you will find all the steps and considerations that we take at Bakklog when we start developing a website. Request the infopack for free via the button below and receive it in your mailbox within seconds.