Search engine optimization (SEO) is an ever-evolving strategy. Google continually updates its algorithm and how it processes queries, so your SEO strategy must stay fresh to stay competitive.
If you're preparing your SEO strategy for the new year, take a look at these 2023 SEO trends and predictions before you go any further! Keep reading to learn more about what to expect with SEO in the next year and how you can optimize your SEO strategy for these trends!
Would you like to learn more about the SEO terms and their meaning? Then check out our SEO terms for Beginners. This will help you understand what we're covering in this blog post and teaches you a few of the most important basics.
P.S. Concerned your SEO strategy isn't keeping up with your competition? Use our free SEO audit to find out where you can make improvements to your SEO and which SEO strategies you should focus on! Our audit will give you insights into your current keyword optimization, performance of google adwords campaigns, your websites mobile usability, and more!
Don't have a website just yet? Read our new website launch checklist and make sure you take care of your website before you start focusing on SEO. On-page SEO is an important pillar for any SEO strategy, so having a well built website is a must.
SEO trends 2023? We've got you covered and we know what's important, so are you ready to see what's trending for SEO in 2023? Here are three trends that will impact your SEO (Search Engine Optimization) strategy.
Core Web Vitals
With the recent announcement from Google that core web vitals will be a ranking factor for SEO starting in May 2021, it's clear that these metrics are becoming increasingly important. But what exactly are core web vitals, and why are they so important?
Core web vitals are a set of metrics that measure the performance of a website. These metrics include things like load time, interactivity, and visual stability. All of these factors can have a significant impact on the user experience of a website, and as such, they're becoming increasingly important to Google when it comes to ranking websites.
Here are the three most important metrics the report will show:
Largest Contentful Paint (LCP)

First Input Delay (FID)

Cumulative Layout Shift (CLS)
There are a few key reasons why your web vitals are so important for SEO. First, they provide an objective measure of the user experience of a website. This is becoming increasingly important as Google looks to provide the best possible experience for its users. Second, core web vitals are constantly evolving, which means that they can give you an early warning about potential issues with your website before they become a major problem. Finally, core web vitals will soon be a direct ranking factor for SEO, which means that they can directly impact your website's visibility on search engines.
As you can see, core web vitals are becoming increasingly important for SEO. If you want to ensure that your website is visible and provides a good user experience, you need to make sure that you're paying attention to these metrics. Learn more about web vitals on the search engine journal blog: Core Web Vitals: A Complete Guide
Voice Search Optimization
Voice search is a rapidly growing technology and one of the more important SEO trends that allows users to search the internet using natural language voice commands. Voice search optimization is the process of optimizing your website so that you can rank higher for queries with voice search usage . There are a number of things you can do to optimize your website, including:
- Use natural language and long-tail keywords: Voice queries are typically longer and more natural sounding than typed queries, so it's important to use long-tail keywords that mirror how people would speak.
- Optimize your site for mobile: Since most searches are conducted by mobile users, it's essential to have a mobile-friendly website. This means having a responsive design, fast loading speed, and easy navigation.
- Structure your content with 'blocks': Google algorithms often pull these results from structured data, such as FAQ pages or How-to guides. To give your content the best chance of being included in search results, structure it using header tags (H1, H2, etc.) and other semantic markup.
By following these tips, you can improve your website's ranking and reach more potential customers.
As you can tell it's no secret that these type of searches are on the rise. 58% of consumers is a pretty big number, and that's why it's so important to start optimizing your website with the help of SEO professionals today.
Keep an eye on Search Intent
Search Intent is one of the most important ranking signals on Google, but what is Search Intent and how does it incorporate into your SEO strategies?
Search Intent (also known as "User Intent") is the main goal a user has when typing a search query into a search engine. Common types of Search Intent include informational, commercial, navigational and transactional.
Let's take a look at an example; it's Saturday night and you're having friends over for dinner, but it's getting late. Time to quickly find a recipe on Google, so you search for "quick lasagna recipes".
You click the first search result in the organic results and notice that the recipe on this web page takes 1.5 hours.
This isn't what you are interested in. So, you'll naturally click the back button and move to the next search result. This time you click a lasagna recipe that takes 10 minutes and this is a perfect search result that matches your intent. This is EXACTLY what you're looking for. If enough people that search for "quick lasagna recipe" feel the same way, that result will get a significant rankings boost.
The reason you should focus on this is because satisfying Search Intent is ultimately Google's #1 goal. Helping Google discover your intent allows you to rank for relevant search queries.
Ready to learn more about the secrets that our SEO experts apply to rank our clients on page 1 of Google? Download our Free SEO guide.
SERP Features
SERP (Search Engine Results Pages) features are elements that appear on Google's search engine results page that go beyond the traditional results. Simply put, a SERP feature is any element on a Google search results page that isn't a "single blue link" like traditional search results. Recently we've worked on insurance agency SEO for a Netherlands based insurance agency to help them rank quickly with SERP features.
Examples of Google SERP features include:
1. Featured snippets
Featured snippets provide concise and direct answers to a search query and are featured as a search result in Google, between the top paid results and the first organic position. Featured Snippets are also known as "Answer Boxes" because it provides an immediate answer to a question, or "Position Zero" because it appears above the first traditional search result.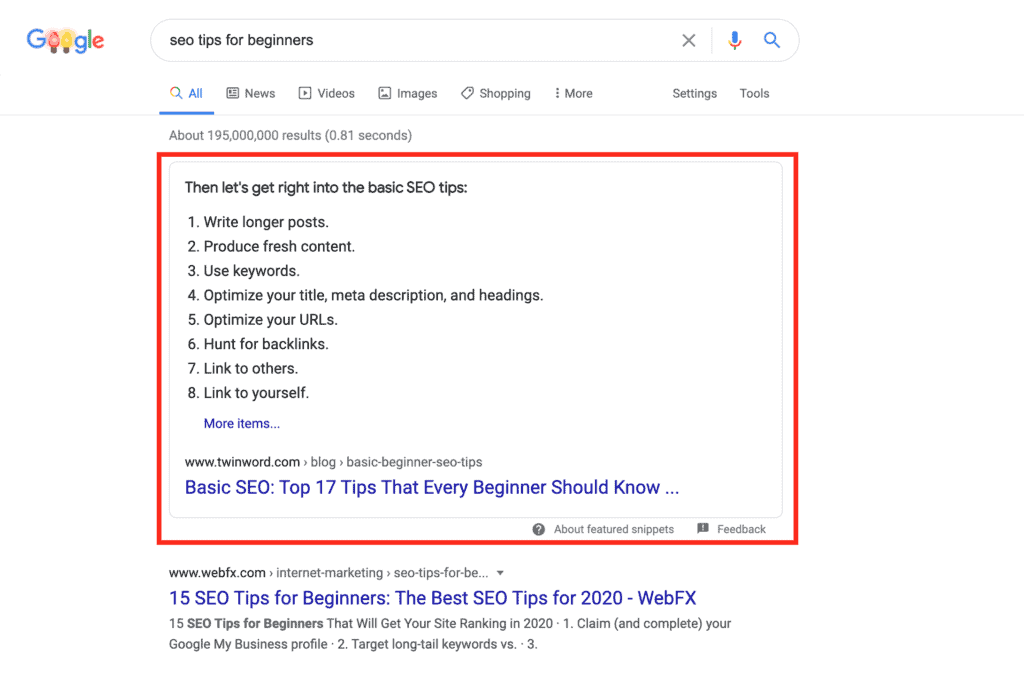 2. Rich Snippets
Rich snippets are the "normal" search results in Google, to which extra information has been added, in addition to your meta title, meta description and URL.
This data comes from structured data on a page. The most commonly used rich snippets are reviews, recipes and FAQ items.
3. People Also Ask
For some searches, a field with the title "People also ask" appears high in the search results. Below are four questions related to your search. As soon as you click on a question, an abbreviated answer will appear. This answer is taken from a website. So it actually works the same as a 'Featured Snippet'.
The big advantage of 'People also ask' compared to the Featured Snippet is that your page does not have to be in the top 10 of the original search! For example, if your page is on the second page in Google, it can still appear in the 'People also ask' boxes.

4. Paid search ads
Not all the results on Google SERPs are organic. You can also run pay-per-click (PPC) ads, which typically appear at the very top or very bottom of the page. They look like organic results, but with an "Ad" label in the top corner.
These ads operate on a bidding system, where you set the maximum amount you're willing to pay for a click. You only pay for your ads when people click on them, making PPC very cost-effective when done well.
Mobile-First Indexing
Google rolled out its mobile-first indexing update on April 24, 2017. This means Google now indexes content firstly on mobile and then transfers the information to a desktop version if necessary. Page loading time is also going to be taken into consideration for search engine rankings.
Do you only have a desktop site that cannot be viewed via smartphones? Then it is time for a website update to ensure that your new website is mobile-friendly (responsive). Since the mobile first index has been rolled out, Google started using their mobile search engine to index your website.
Mobile first is not a recent development, but it is a development to which far too little attention is paid. Older websites in particular are often built with the desktop user in mind, but today that is outdated.
Find out if your website is Mobile-First ready by requesting a free SEO audit from one of our consultants.
Accelerated Mobile Pages (AMP) vs. Traditional Web Pages
The AMP project (originally stood for Accelerated Mobile Pages) is an open-source framework developed with a mission to provide a user-first format for web content. The official wording is a little obscure, so let's break it down.
So what is AMP all about? Accelerated mobile pages are essentially stripped-down pages with minimized HTML. They can be stored in Google's AMP cache, which allows users to access them almost instantly on smartphones and other mobile devices.
The project was designed to speed up the process of loading and reading online content on smartphones, which is why AMP pages are not a part of desktop queries. But considering that there are now more Google searches on phones than desktop computers, that isn't a reason to overlook the value of these pages.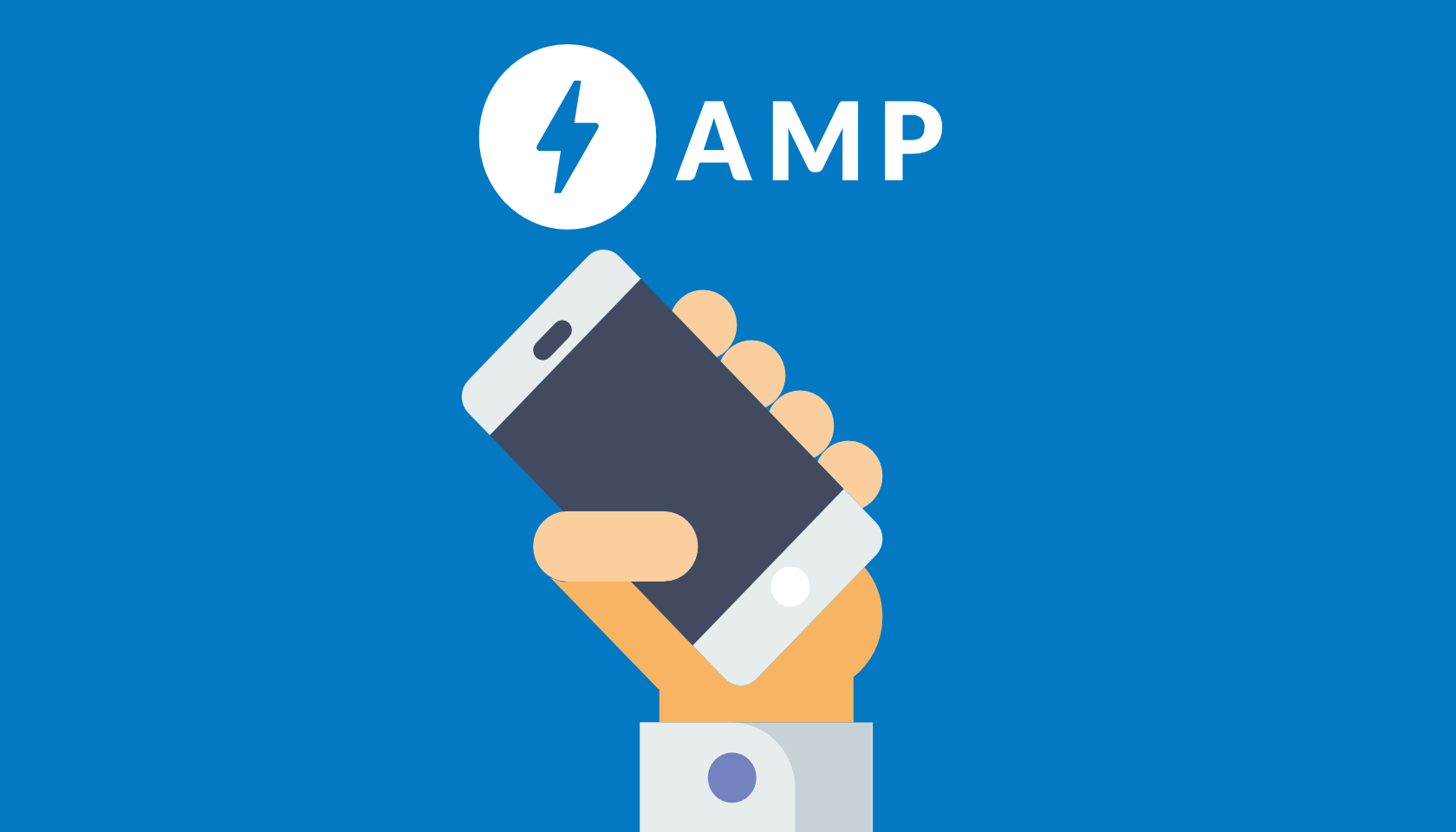 Visual Search
The most significant SEO change is happening in Google's core vital, search engine. Visual Search is a new way to search, which includes images and videos. This will give websites an advantage over other competitors by making it easier for people to find their products. This may be due to how visual platforms have become increasingly popular, such as TikTok, Instagram and Pinterest.
Visual search will also integrate with maps and Google Earth, so you can find all the places that sell what you're looking for. As a result, this will lead to more conversions in local businesses. With these SEO changes Google has begun indexing live webcams as well as locations on a map. People are able to see real-time footage on YouTube when they're searching something specific.
All these changes prove that digital marketing is not just about creating content but engaging with your audience in new ways.
Video Content
Lights, Camera, Action! The time to develop your video strategy is now. Video is a huge element in the digital landscape today. 82% of the content created globally will be in the form of videos by 2023. Harnessing your video content to appeal to this audience requires you to keep up with the video trends we see today, as well as predict what's coming next. Video content is its own unique art form, and trying new things is received with a warm welcome by the audience.
The rise of video marketing is impossible to ignore in marketing. The number of people who avidly watch digital video content is expected to rise above 3.5 billion by 2023. That's around half of the world's total population.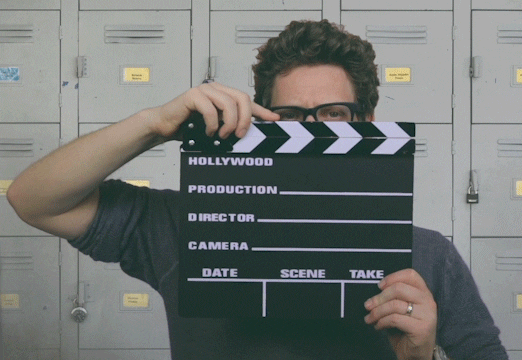 Video content holds a lot of power because it meets the audience where they are at more successfully than other forms of content, especially if your target audience consists of consumers mostly. Over 68% of consumers, prefer watching videos to learn about new products or services. This is because video is more engaging than other popular content forms like static images and written text.
The main reason video content is seeing so much success is because most people prefer visual content, specifically videos, over written text. Video content is a great tool for learning and it's super easy to consume. Today, we are all too busy to have time to read long product descriptions, it's overwhelming! Your audience wants to see your company in action through video marketing. Videos are also a part of search ranking nowadays and it allows you to become visible for searches in which you wouldn't typically show up with your web pages.
Local SEO - increased visibility in search engines
In 2004, Google implemented local SEO to give local companies a shot at competing with their national competitors. If a search indicated a geographic intent such as a search for a real estate agent, restaurant, roofer, plumber, or doctor, Google and other top search engines made local results more visible to users.
If you search for "Real estate" it won't pull the national real estate brands necessarily, but instead it will look at your local area. So if you were to search for "SEO agency near me", "SEO agencies in my city" or anything alike, it will pull local businesses into the results instead of a list of nationwide SEO agencies.
As you create content, you'll want to improve results for your positions on popular search engines for searches that have geographic intent.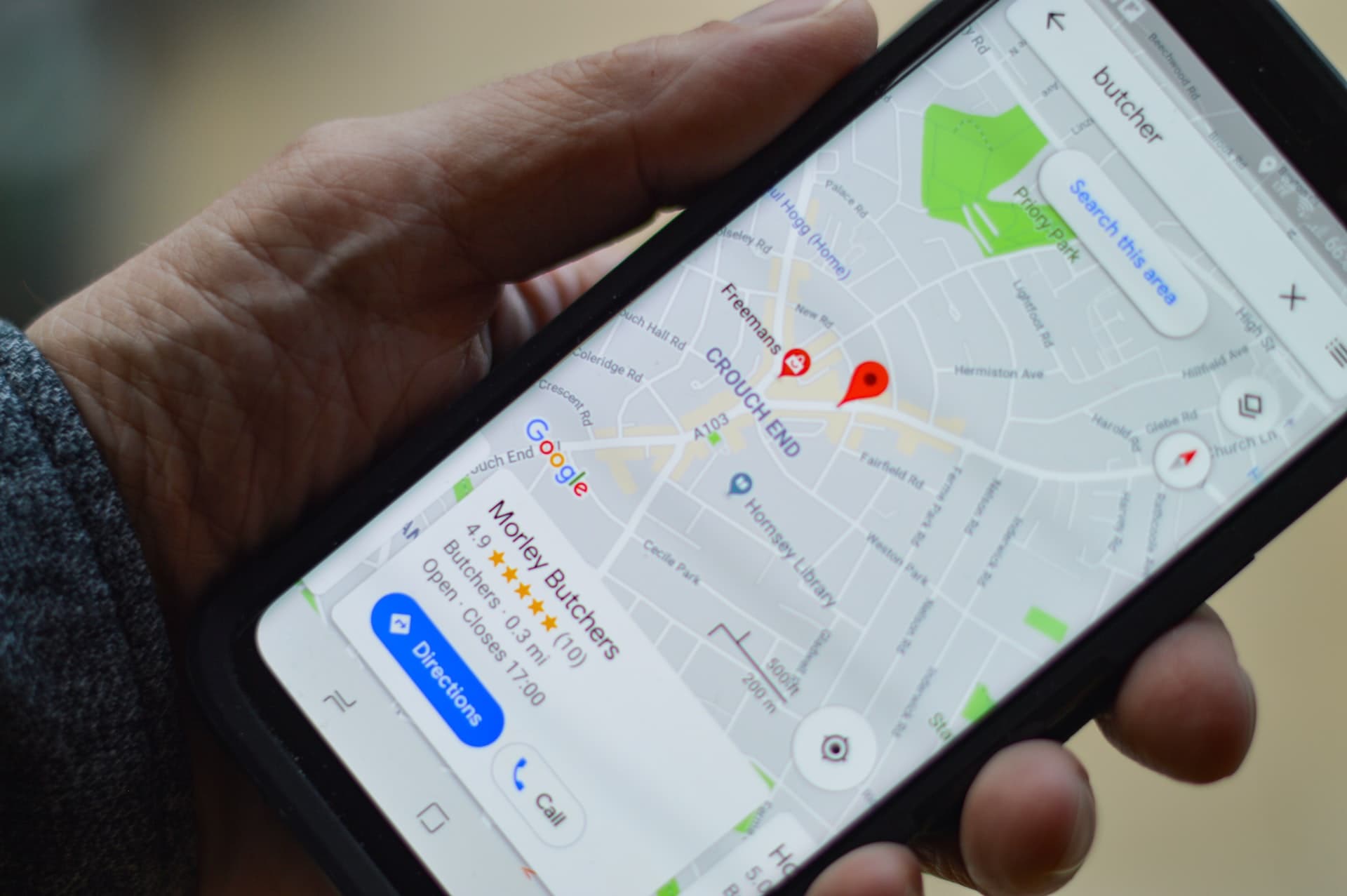 It matters because almost half the searches are looking for local information. Are you curious about the searches you show up for? Make sure to set up Google Search Console and link your Google Analytics account. Although this does not cover other search engines such as Bing, it's safe to say that the same practices apply.
Do you want to learn more about how you can optimize your business for better local reach? Request a free audit from our SEO team.
Final thoughts on the 2023 SEO trends
Finally, keep in mind that there is no real finish line when it comes to your SEO strategy. Constant updates and the battle with your competitors means there's always something to do, not to mention you can improve on what you've already done. If you haven't applied SEO properly, a good way to start is by updating your content with keywords, backlinks, and better readability. You can even ensure that pages that have already outperformed maintain or build on their traffic growth by updating them regularly. When doing research for your keywords, make sure you keep an eye on the MSV (monthly search volume).
Back to your keyword research: This is a great opportunity to use these terms and competitor analysis as the basis for a long-term content plan. Each keyword should branch out into a variety of others, which in turn generates more content ideas. For example, instead of writing just one article on a specific topic, create a topic from which a series of other more specific articles will emerge. With tools such as Semrush and Yoast you can perform a thorough content and website analysis. Adding and updating old content can double your traffic – just try to make it last as long as possible, and pay attention to the internal and external links we talked about.
Last but not least; having a content framework, together with a properly set up internal linking structure, is as an SEO trend you should definitely focus on in 2023, instead of only focusing on content marketing, link building and optimizing for search engine algorithms.
This post is just a sneak peek of what SEO is all about. It takes a lot of time and energy to improve your search rankings.
Want to learn more about SEO by taking a deep dive into all the topics we covered in this article? Read our Ultimate SEO Beginners Guide For 2023.
Digital marketing (especially if you stay up-to-date with the latest SEO trends) is a discipline that's getting more complex and nuanced by the day, but with some tried-and-true tips that have stood the test of time in this area, you should be ready for whatever comes your way in 2023. Other then reading our blog post, we recommend you regularly visit search engine journal to stay up to date with the latest news.
For more information and examples of SEO for beginners, intermediates and experts, there is a wealth of resources available. The SEO landscape is constantly changing, so don't wait any longer to catch up!